I've got no right
My life has not always been a bed of roses. Unlike everyone else in the world, I've had some challenges to overcome. I know this is completely foreign to you. But bear with me. And I'll show you how I came to realize I still have no right to sing the blues.

" What? No right to sing the blues? What does that even mean, Tony?"
Well, thanks a ton for asking, my fine-feathered friend.
Yeah, I've had to face some fairly serious obstacles in life. And even though I spent most of my life complaining, griping, and moaning about it, I still had to come to grips with it. Because, let's face it, I ain't getting any younger. And I ain't the king of the world.
Before I go any further, let me clear something up. I haven't spent most of my life complaining, griping, and moaning. In fact, most anyone who's ever known me, from childhood till now, will tell you those actions would be anti me. No, I'm not that way. And even if sometimes I have to make it an act of my will, I choose to be positive.
And that's partly what inspired the lyrics to one of my latest songs. It's called "No Right To Sing The Blues." Here's the lyrics to the chorus…
So, I know I've got no right to sing the blues.
And I guess I'll go put on my happy shoes.
If the dark thoughts try to tempt me, I'll refuse.
"˜Cause I know I've got no right to sing the blues.
And it all means I don't have a "right" to complain, gripe, or moan about life.
A right is something you can defend with force. In other words, if singin' the blues about your life is your right, you should be able to force people to listen to you. And I think you can agree that sounds silly right away. Right?
So, I choose to focus on the sweet music of life. And I look forward to living my life forever. Through time without end. Long, long after the troubles of this world wear out my physical body. I hope you can say that, too. If not, it's not too late to change that. It's gonna take humility and faith. But I know you'll be glad you did.
And if you need some help knowing what to do, read all through my website. Or send me an email. I'll be glad to help.
And…psst…if you tune in to the Rhyme and Reason Podcast, you'll hear a trailer for the "No Right…" song.
Stay tuned,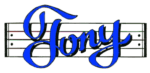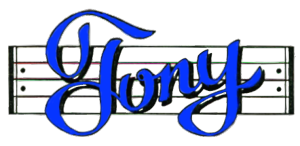 My books are also on Amazon.com or Apple Books
Grab some Merch
Or how about some music for kids