I scheduled myself to share this with you yesterday. Because the so-called "holiday" is supposed to be September 1. And obviously today is September 2. Well, it's obvious to me. You might be reading this on another day. Anyway, I got sidetracked and forgot. The name of this holiday is based on an idiom that's been around since the mid-15th century. "No rhyme nor reason" has been used by billions of people around the world. So, go out there and have fun today by using language in an interesting and fun way.
But first, a little history of National No Rhyme Nor Reason Day
It's not clear (or maybe no one knows exactly) who specifically created this holiday. But the evidence is evidently abundant for where the term "No rhyme nor reason" originated. And when you do a little research, you'll see the phrase was first used in the book "The Boke of Nurture." John Russell's book was published sometime around 1460.
Hmm…that would make it almost appear that puns didn't originate with me. Oh well, I guess I'll just have to be satisfied knowing I've elevated them far beyond their humble roots.
And the phrase was then used in a comedy by none other than the bard himself, William Shakespeare. The well-known play, "As You Like It."
So, one guy wrote "no rhyme nor reason" in his pun-titled book. Then, another guy used the phrase in a play. And that's all it took to become something billions of people, all around the world, say. And now it's got its own holiday.
Hey Louis Armstrong! Is this a wonderful world or what?!
In the spirit of the holiday here's this for your perusal…
The light revealed the interstice,
Through which he would debouch.
This slender, blue homunculus,
Who wore a red tarboosh,
Was undeniably annoyed
As he tied his babouche
And straightened up his sweater
Made of ibex shahtoosh.
He blinked three times and ran to catch
A burgundy barouche.
And once inside he opened up
His journal and cartouche
To write a sonnet of his love
For Rosalinda Ruesch
And her delectable dessert
Of citrus croquembouche.
And now you have enjoyed one tale
Of Lazlo Link Latouche.
© 2022
Stay tuned,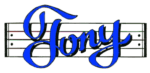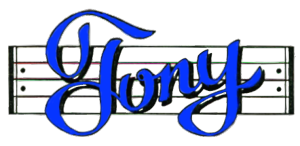 No-cost, low-cost, and premium ways you can help me spread the Word…
Tell everybody you know to Jump on the Rhyme and Reason Bandwagon
(emails with good stuff for Fa-Ree)
Get my Rhyme & Reason Podcast delivered right to your device. (also Fa-Ree)
Get digital Bible stuff from the same company I do.
My books are also on Amazon.com or Apple Books
Grab yourself an un-cool T-shirt
Or how about some music for believers, dreamers, and thinkers