I'm a nice guy. Ask anybody. Well, don't ask Greg. Because he'd life if the truth sounded better. But other than that, ask anybody.
Well, come to think of it, don't ask the millions upon millions who hate me just because I say Jesus is the only Way to eternal life. They're obviously not good judge of characters. And don't ask other Christians who condemn me for calling evil people, evil (and, yes, evil people really do exist).
Wow, this list is starting to add up. But I AM a nice guy.
But don't ask any of my friends or family members who prefer to compromise on God's eternal commandments. And, unfortunately, there are quite a few of them, too.
But, other than that, ask anybody. They'll tell you I'm a nice guy. Or at least agree with my assessment.
OK, seriously. I know, apart from the Grace of God, I'm not very nice. And left to my own standards I'd probably be a philanderer, a cad, and a general-all-around-ne'er-do-well. Thankfully I've learned to trust in the One whose way is higher than mine. And I trust His ways are not lower than mine, too.
And I love, yes love, the Living God who hears my prayers of doubt, need, and weakness. He's open to my prayers of thankfulness, too. And He's a true Living God who has gone beyond anything anyone can even imagine to be sure I have eternal life.
Because He's infinitely and truly good.
So, He doesn't force me to choose His Way.
He provides a choice. I can follow His guidelines and live more abundantly, and ultimately forever. Or I can choose to rebel against His guidelines, live by my own "nice guy" standards, and pay my own way forever.
I choose life.
Jesus didn't die His horrible death to forgive me of my sins. He died to provide forgiveness for my sins. And yours. It's still my choice. And yours. Eternal. life-less existence apart from God. Or eternal, joy-filled life with Him.
I choose life.
God made the Way to forgive a "nice," fatally flawed guy like me. And that shows how willing He is to change in my behalf. And, again, the same is true for anybody on Earth.
Now that's mighty nice!
Stay tuned,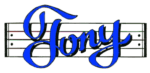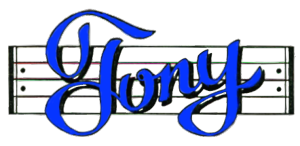 No-cost, low-cost, and premium ways you can show your support:
Tell everybody you know to Jump on the Rhyme and Reason Bandwagon
(emails with good stuff for Fa-Ree)
Get my Rhyme & Reason Podcast delivered right to your device. (also Fa-Ree)
Get digital Bible stuff from the same company I do.
My books are also on Amazon.com or Apple Books
Grab yourself an un-cool T-shirt
Or how about some music for believers, dreamers, and thinkers