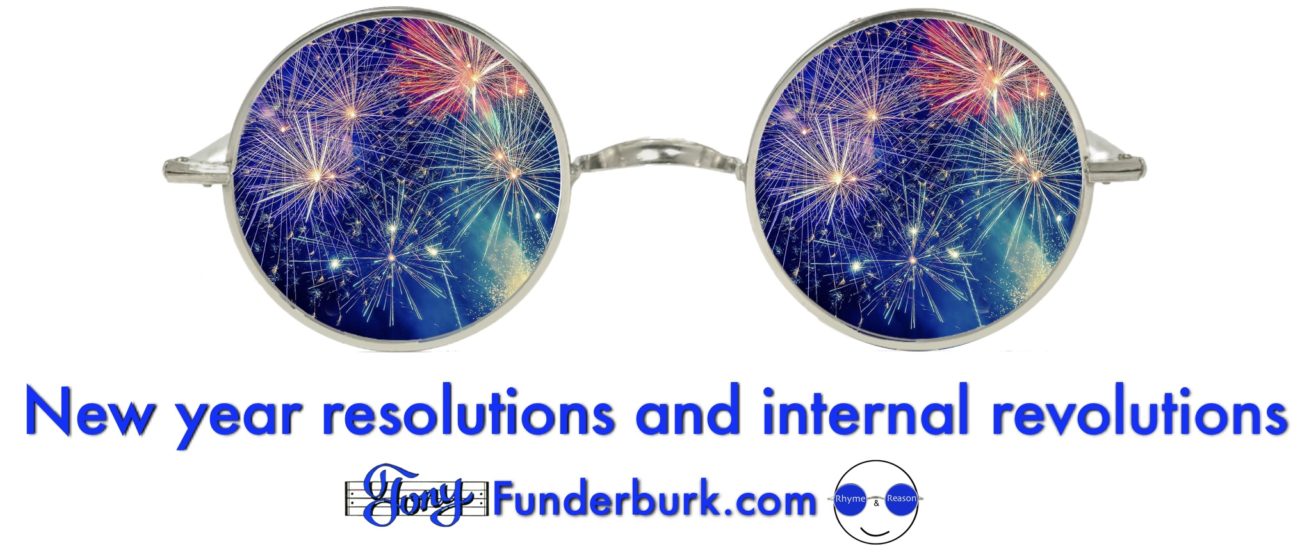 Can you "make"
new year resolutions?
In January of this year (2018) I decided to keep my streak going of not making new year resolutions. I figure if "everybody's doing it", then it's a good idea not to do it. But I did set 3 goals for myself, and this is to let you know…I failed those goals. Miserably. When I say "miserably", I mean that figuratively and literally. Allow me to explain.


Get The Rhyme and Reason Podcast Delivered, Free Apple Podcasts | Google Podcasts | Spotify | Amazon Music | Android | Pandora | iHeartRadio | Stitcher | Podchaser | Podcast Index | Email | TuneIn | Deezer | RSS | More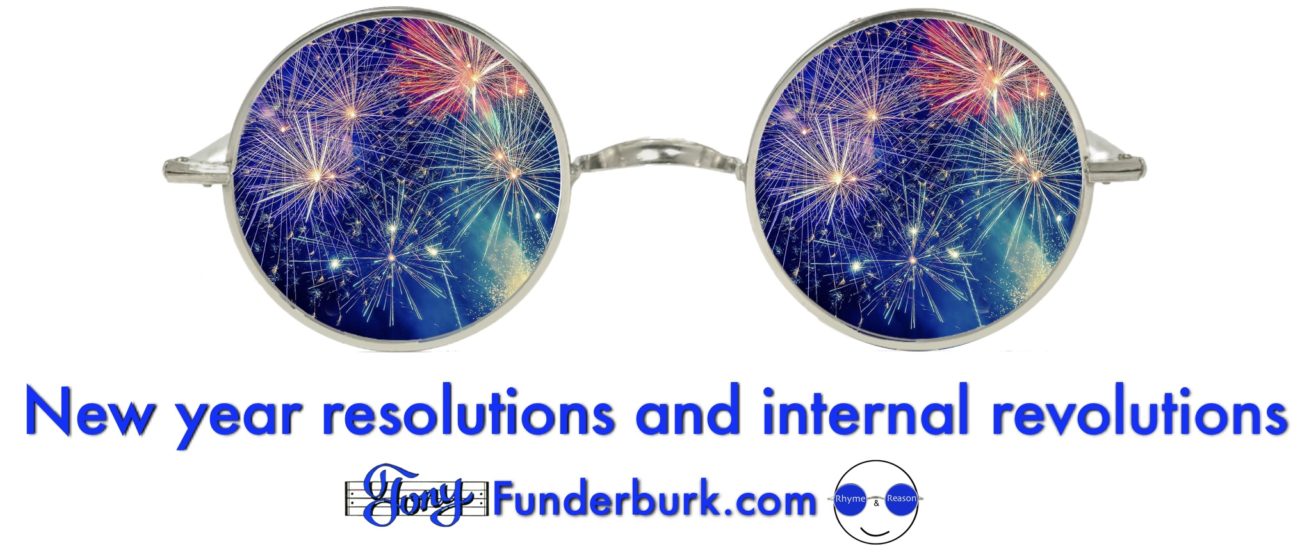 Life derailed my new year resolutions for 2018
Now, when I say "life derailed", I'm not talking about the life I received from my Creator. I'm talking about the everyday circumstances of living in a fallen and broken world. And if you're reading (or listening to) this right now, you've been derailed by life, too. No one can avoid issues. So, having "issues" didn't make me special. This ain't no poor, poor, pitiful me party.
By the way…I'm only sharing this with you to help you understand something important. New year resolutions can be pulled out from under you like a new rug on a freshly waxed hardwood floor. So, it's vital to be flexible and durable instead of attempting to be invincible.
You're only as strong as your weakest link.
Have you ever heard that? It's a truism. Not a fast and hard rule. But in my case, this past year, it was true. And in the "spirit of transparency", as so many book writers and online marketers like to say, my weakest link is my heart.
It was only fairly recently I discovered, through some seemingly unrelated medical tests, I have a "bicuspid aortic valve"in my heart. I'm not gonna bore you with the details. It just means the aortic valve of my heart has two flaps where it should have three. Apparently it's a fairly rare thing. Only about 1-2% of the population deal with it.
For most of my life I didn't know about my heart's "condition". So, I've oftentimes physically exerted myself above and beyond normal. Like hauling 1200-1500 bales of hay in the Kansas summer heat when I was a teenager. Or like when I used to load my Rudolph Aeolian upright piano into my pickup…alone.
According to tests and my recent research, as I continue to age I need to be much more aware of my health and not over exert my heart. A bicuspid aortic valve tends to get "leaky"with age and exertion. As that happens, the heart can't move the blood and oxygen through the body as efficiently as it should. And that can cause fluid to back up and actually cause problems in the lungs. And that leads me back to my new year resolutions for this past year.
My weakest link became my strongest foe.
I've always been a doggedly determined guy. I wasn't always the strongest, or smartest, or wealthiest. But I WAS almost always the most determined. That's what kept me going during those 18 hour hay-hauling days. And that's what gave me the strength to lift a piano by myself.
But in January of this year (2018) I caught a cold.
Or, so I thought. It felt like a cold. It acted like a cold. And I kept working as though I'd just eat right and drink plenty of fluids and I'd be over it in a few days.
Wrong.
I've literally been sick for all of 2018.
This negatively affected my three main goals for this year: to write an article a day, a song a week, and a book a month.
None of that happened. Fatigue and focus don't mix.
Elgielene and I have been working on getting me well. Don't misunderstand. I haven't been bedridden or lying around on a couch watching Netflix while eating soup and crackers. Far from it. I've been working every day. And some of that work probably contributed to my ongoing inability to overcome my "cold". (That's another story)
No rest for the weary.
In all of 2018 I've probably only had about two full nights of sleep. And most nights I wake up after only about 3 or 4 hours of sleep. Lately I've been able to go back to sleep for a couple more hours after being up for an hour or two. But the point is…I haven't been getting enough rest.
As an example, just last night, I couldn't get to sleep until about 12:45 because my lungs were being noisy bedfellows. And I woke up at 4. So, coffee has been a consistent companion.
Again…let me emphasize…this isn't a pity party. Just sharing information I basically never share. Because I've "dropped out"a few times over the past year. No articles, or songwriting (with one exception) or book writing. My attention span was short and focused on finding out what's wrong with me so I can know how to fight it.
So far, the educated guesses (and that's what they have to be since no one has cut me open to take a look inside) point to "pulmonary edema"brought on by "congestive heart failure"or CHF.
Sounds worse than it is.
Those terms simply mean my lungs have too much fluid in them because my heart isn't pumping blood and oxygen as well as it should be. While it has been a struggle to breathe properly this year, the good news is…the heart is a muscle. And it can be strengthened.
So, I have some awesome heart supplements coming today. (Thank you Amazon Prime 2-day delivery) That way I finish this year and start the next on a positive, heart-building note. And I have an awesome wife (who's also a health coach) helping me stay focused on getting well.
And most importantly…I have a living, loving Creator I can turn to and talk to. Knowing Jesus will never leave me nor forsake me is the ultimate healthy heart remedy. He is my strength, my light, my salvation. And if I make any new year resolutions for 2019, the main one will be to avoid being a weak link to God. That's my prayer for me…and for you.
Who's with me?
---
Be sure to jump on the one-of-a-kind Rhyme and Reason Bandwagon today, and I'll send you some free rhymes and reasons right away. Music, a book, and good faith, hope, and love stuff.
Be sure to share this with everyone you know. And don't be surprised if they get mad at you for it.
Stay tuned,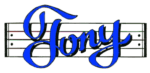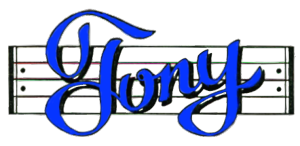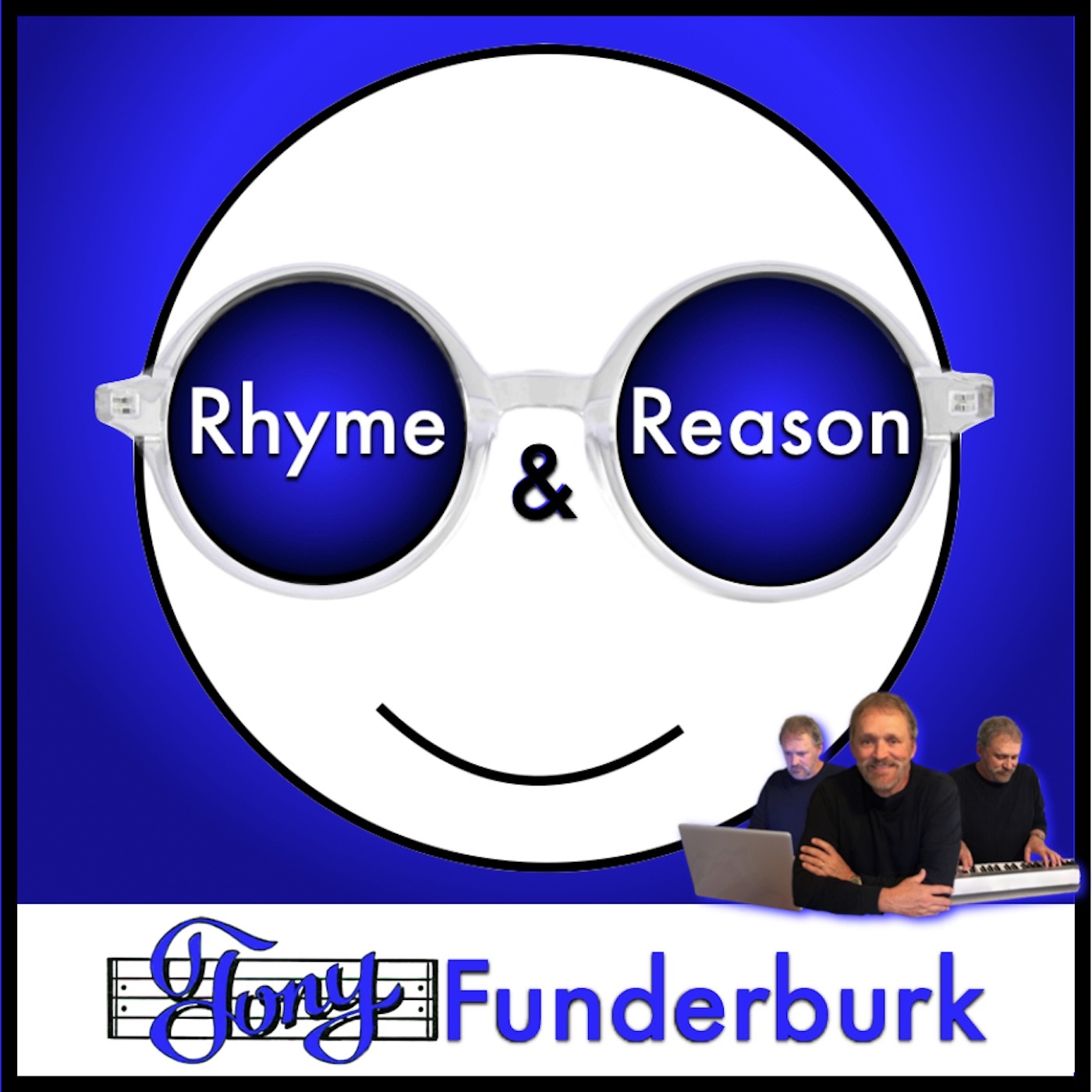 Rhyme and Reason with Tony Funderburk
Tony Funderburk
In each episode of the Rhyme and Reason Podcast, Tony Funderburk shares how life makes sense because God made you. He's the author and publisher of 34 books for adults and kids and a songwriter with hundreds of songs to his credit. Get some free songs and a book for kids by jumping on the <a href="https://www.tonyfunderburk.com/bandwagon/">Rhyme and Reason Bandwagon</a> today.