I've kept a huge amount of my writing in spiral notebooks. And I probably gave away just about as much of my work as I kept in those notebooks. And then, there's a significant amount of it that disappeared due to one thing or another. Fortunately, these days, I can make multiple digital copies and be almost 100% sure not to completely lose what I took the time to write down.
But why am I sharing these thoughts about my work with you?
After all, it's no big deal to you whether I write a couple of words in a year or a thousand words a day. Right? Because I'm just another guy with ideas. Another guy who puts fingers on the keys, or pen to paper, and squeezes out some ramblings about this or that.
A hundred years from now, basically no one will remember I existed. Much less wrote about "stuff."
And that makes me uncontrollably sad.
NOT!
Far from it. Because a hundred years from now I WILL exist. In fact, I'll be living with the one, true, living, loving Creator who made a way for me to live forever in paradise with Him. And my days as a words and music guy will never end.
But my words and music, here and now, are fleeting reflections of God. At best. And silly notions oftentimes. Especially when you compare what I write to what God wrote.
It's His word that won't pass away.
I will. My words will. But not the Word of God.
And this all came to mind this morning as I looked at some lyrics I wrote 43 years ago today (as I write this, it's August 16). As I read through the words again, I thought of what Paul said in 1 Corinthians 13:11. I don't think that verse had a direction influence over my words. But I'll bet there's a connection somehow.
And these are lyrics. So, it was a song, too. But never recorded.
As A Kid
Well, all I have to do is close my eyes
And envision any place I want to be.
And all at once I fly high into the sky
And there's so many pretty things below to see.
Won't you grab your things and come with me?
The day begins to turn inside itself,
And things you thought you knew you soon forget,
But don't despair, your memory returns,
And suddenly you're filled with one regret.
You'll really wish you didn't have to stop yet.
Make believe, make believe"
Games I played, played as a kid.
I don't care, I don't care
What you've done or what you did.
It's all a game of make believe"
A game I always played"played as a kid.
Well, all I have to do is sing a song
And quickly I can feel my spirits soar.
Oh, I believe I'll make one of my own
And sing it to myself forevermore"
So what in Heaven am I waiting for?
Make believe
© 1978 Tony Funderburk
Stay tuned,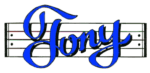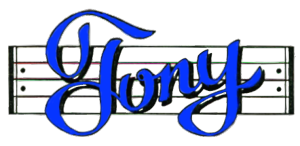 Get my Rhyme & Reason Podcast delivered (free) right to your device.
My books are also on Amazon.com or Apple Books
Grab yourself an un-cool T-shirt
Or how about some music for kids