In case you don't know, or don't remember, Frank Sinatra sang a song called "My Way."
That song starts with this line: "And now, the end is near and so I face the final curtain."
I'll bet, when Frank sang those lyrics, he wasn't actually seriously considering the end of his own life. Because, from what I've been able to see in his life, he didn't talk much about life after death and consequences for choices.
The first verse of the song ends with "I did it my way."
And then the second verse starts out with "Regrets, I've had a few. But then again, too few to mention."
The lyricist, Paul Anka (and Mr. Sinatra, by musical proxy) takes full credit for his life. No mention of any source of strength outside himself. That selfishness shines through in the lines that say, "To think I did all that, and may I say, not in a shy way. Oh no, oh no, not me. I did it my way."
And the bridge of the song is maybe the most selfish part. In fact, it's totally egocentric when it says,
"For what is a man? What has he got? If not himself, then he has naught.
To say the things he truly feels, and not the words of one who kneels."
If what you've got is YOU, then you have naught. Because the you who lives here and now is not gonna be that same you forever. There will come a time when you you "face the final curtain." And whether you end up in eternal torment or eternal paradise depends on whether you chose your way or The Way.
That hit song, by Frank Sinatra, ends with…
"The record shows I took the blows and did it my way.
Yes, it was my way."
If that's truly what the record showed for Frank, then he might have to endure the torment of those lyrics echoing in his mind for all eternity. If he never humble himself and kneeled down and asked for God's love and forgiveness, he discovered how horrendously wrong his way was. And he's paying, dearly, for his selfishness right now.
I hope, for Mr. Sinatra's sake, that's not the case. But as far as I can see, the record shows he took the blows and did it his way instead of trusting in the The Way.
Stay tuned,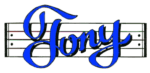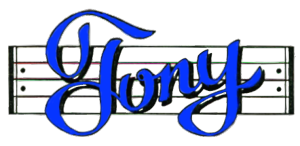 Tell everybody you know to Jump on the Rhyme and Reason Bandwagon
(emails with good stuff for Fa-Ree)
Get my Rhyme & Reason Podcast delivered right to your device. (also Fa-Ree)
My books are also on Amazon.com or Apple Books
Grab yourself an un-cool T-shirt
Or how about some music for kids