Even the bravest warriors, fighters, and soldiers need a hiding place once in a while. A place where they can rest from their battles. A place where they can eat and fuel their minds. A place where they can rise above the noise and plan their next moves. Do you have a hiding place you can go when this world weighs heavily on your shoulders? I do. My hiding place is in God.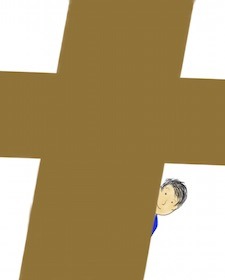 OK…now that I've raised the name of God as my hiding place I'm certain I've just lost over half of the visitors who landed on this page…either by accident or on purpose. That's alright. It goes with the territory. It's in the job description where Jesus mentioned "If the world hates you, you know that it hated Me before it hated you". It may not be enjoyable to know people despise you in spite of your message of love…but it happens. So there.
But anyway…
I love knowing my hiding place is in the living, loving Word of God. I can go to Him anytime I'm tired, anytime I'm unsure, anytime I need encouragement. I hate to think of a life where I didn't have that reassurance.
Is your life challenging you right now? And do you feel attacked from all sides? Financial, marital, emotional, physical attacks that seem endless? If so, do you have the confidence of knowing who you can turn to for answers? I hope you do.
Psalm 119:114, in the Bible, talks about what I'm sharing with you right now. The writer of this Psalm obviously needed a hiding place. But you'll also notice the mention of a "shield". And remember, a shield is used in battle. So, the writer wasn't giving up. That's because in his hiding place he found rest, and more importantly…hope.
I hope your hope is in God and His Word. If not, I invite you to join me in my hiding place. Join me here on my website anytime. Leave me your questions and comments, and I'll always share the clearly revealed secrets of my hiding place in Jesus.
Stay tuned…