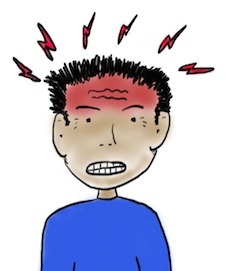 My head hurts this morning. In fact, it woke me up out of a sound sleep. I knew you'd want to know first thing, so I decided to write to you about it.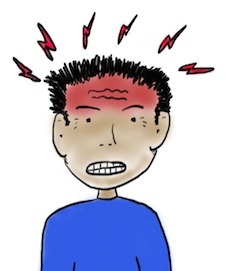 In most cases you'll probably find a headache means you ate the wrong combination of food, or didn't drink enough water, or breathed something your body didn't like. But, of course, sometimes it means you've been worrying or fretting or concentrating too hard on the wrong things.
There are a couple of other things I have to deal with since I had a serious operation on my spinal cord several years ago. But I'm pretty sure my head hurts this morning because I combined the wrong foods and didn't drink enough water yesterday. Yep, even people who know better (and I do) often don't eat and drink the way we should.
The good news is…when you're not doing the right things for your body and health…you're designed to feel negative reactions. God, in His wisdom and creative power, designed us to feel aches and pains so we could know when something is wrong. Can you imagine how horrible it would be if you put your hand on a hot stove burner and couldn't feel it? Yikes!
It may sound a bit crazy at first, but having aches and pains should remind you to give thanks to God. Maybe you've heard of the apostle Paul, in the Bible? He certainly had his share of pain. And when God told Him "my grace is sufficient", Paul said "for when I am weak, then I am strong". Yeah, your aches and pains should remind you that…
You're mortal. God isn't.
You're created. God isn't
You're broken. God isn't
Maybe it's just my faith, hope, and love waking up now, but I have to say…my head hurts a little less. I think it might be possible that even thinking about my living, loving Creator and His wonderful power is helping me feel better. So…tell you what I'm gonna do. I'm gonna write one of my short poems for kids about it. I don't even know what I'm gonna say yet. But I trust the words will be there. Hope you like…
My Head Hurts
I don't like the way I feel when my head hurts.
I don't like the way it crinkles up my face.
I don't like to moan and groan when my head hurts,
I don't like the grounding pounding in my space.
But I love to know about how God designed me,
And I love to know His Word is always true,
And I love to know He'll never, ever leave me,
And I hope you know He'll always love you, too.
Stay tuned…