My best friend talked to me, today, about faith and hope and love and evidence. Those conversations tend to be one-sided. But I prefer it that way when we get on those topics. Because I wanna learn new stuff. And maybe you've heard the old saying, "When your mouth is open you're not learning anything new."
But my best friend always seems to have something new to show me.
So, I try to filter out the noise of the world and pay attention. And I say "try" because that's not always easy. You probably know what I mean. Right? There are so many distractions these days. And a lot of the time those distractions are no further away than the end of your arm.
But when I'm able to ignore the distractions, turn down the noise, and pay attention, I discover just how much my friend cares about me. And it's awesome how much brain-clearing information I'm able to soak in.
If you don't have a friend who can (or who's willing to) help you like that, I'd be glad to introduce you to mine. But I warn you. Your life will never be the same again. In fact, it will be FOREVER changed.
He's My Best Friend
He gives me hope in spite of my troubles.
He's there for me when life bursts my bubbles.
And He descended so I could ascend…
He is my God, and He's my best friend.
With just His words this world was created…
And just one cell is so complicated…
And His existence I'll gladly defend.
He is my God, and He's my best friend.
He laid His life down because I was wrong.
But in my weakness He still makes me strong.
He is The One Truth that I recommend.
He is my God, and He's my best friend.
© 2014 Tony Funderburk
Stay tuned,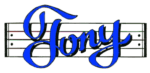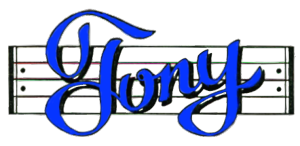 Get my Rhyme & Reason Podcast delivered (free) right to your device.
My books are also on Amazon.com or Apple Books
Grab yourself an un-cool T-shirt
Or how about some music for kids