Other activity books for kids don't have this…
Bedtime songs. And certainly not my bedtime songs. A friend of mine, who had little rug rats a few years ago, told me about activity books for kids. Till then, I didn't think of it as a special category. I just figured all books for kids could fit into that category. Because reading is an activity. And I figured even listening, while someone else read, could qualify too. But that just shows you how I didn't know. what I didn't know. Right?

As it turns out, activity books for kids ARE a thing.
And imagine your kid singing along with the lyrics in a book. And then, how about being able to draw and color in the same book while listening to the songs in the book. Now you're really bookin'. (sorry, that's probably an out-of-date reference)
Anyway…
Keep in mind, I didn't create a book with lots of bells and whistles. There aren't any popups. And no buttons to push. Or even any prompts, silly voices, or pre-made, cutesy cutouts. Because I believe kids DO still have imaginations. And creativity. And I believe kids can still color and draw and listen to fun music without all the video characters or battery powered gadgets.
Maybe I don't know what I'm talking about. And maybe kids don't wanna color and draw anymore while they listen to wholesome songs. If your kids don't like to do that, then don't buy this book. And definitely don't look for the super secret link to the matching songs.
But if your kids DO like to color, draw, and listen to wholesome songs, then they're the kind of buckaroos I made it for.
And this book has ponies, eagles, coyotes, buffaloes, stars, angels, and even a blue-eyed armadillo. So, what more could a Bedtime Buckaroo ask for? And the songs are:
Till Mornin' Skies
Music Pajamas
The Silver Horse
Cowpoke Lullaby
Drifting Sands
Windy Saddle
The Lariat Loop
Pony Dreams
Bedtime Buckaroos
Get your copy of Bedtime Buckaroos Here
Hi yo…in your midnight dream rodeo
You win, there's no way that you could lose.
Ki yi…keep that twinkle in your eye.
Drift off…'cause it's bedtime, buckaroos.
Stay tuned,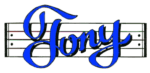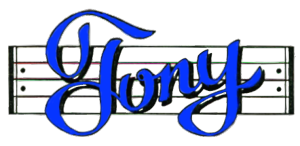 My books are also on Amazon.com or Apple Books
Grab some Merch
Or how about some music for kids