Do music communications have to be complicated?
So, this young woman wrote about the differences between a music therapist and a "glorified performer." That was in the headline, so her bias showed from the very beginning. And there's nothing wrong with that. In fact, I appreciate her taking a stand. But after reading her article, I wondered why so many music therapists believe music communications have to be so darn complicated.

Get The Rhyme and Reason Podcast Delivered, Free Apple Podcasts | Google Podcasts | Spotify | Amazon Music | Android | Pandora | iHeartRadio | Stitcher | Podchaser | Podcast Index | Email | TuneIn | Deezer | RSS | More

Maybe because music communications sounds so serious.
And it CAN be. I have no problem with that. But I don't think a musician has to feel like a "glorified performer" just for wanting to help people, without a music therapy certification.
The young woman who wrote the article (and who will remain nameless and linkless to protect her identity) said performing and therapy are two entirely different processes. But I don't believe they're mutually exclusive. She said "While performing, I try to communicate some form of message to an audience and am focused on how I am communicating that through sound. The focus is internal and musical."
And that's great. It's a good mindset for staying on top of your performance. She added…
"My thoughts tend to be along the lines of:
"Can I hit that high note right now?"
"Am I thinking about the emotion of the song and living it?"
Then she said, as a music therapist, she focuses on the person in front of her. Because she wants to be able to assess them so she can provide "receptive music techniques." an watch their reactions. And she said she's thinking about whether they're in pain. Or if they're anxious, sad, lonely, confused, and agitated.
That all makes sense to me. But I believe you can do both. Perform with thoughts of giving your best performance. And observe reactions so you can do more of what's working. Again, I certainly don't think they're mutually exclusive. In fact, I think performance and therapy should be synergistic.
And I get it how music therapists are trained to look for therapeutic results.
But their training is in areas like psychology, neurology, and the systems of the body. Nothing wrong with that. But none of it teaches them how to care for and love their neighbor.
I've seen who knows how many medical professionals who know their stuff. But you can see they just don't care about the health and well-being of their patients.
No matter how well you're trained in music communications, music therapy, or any other health-related field, it doesn't make you a caring person. That comes from somewhere else. And here's a hint: it ain't you. Or me.
A little music therapy
Can be so good for you and me.
But something else has to be there.
It's simple, tender, loving care.
Stay tuned,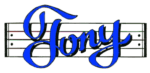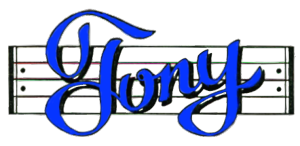 My books are also on Amazon.com or Apple Books
Grab some Merch
Or how about some music for kids