Music Box Vacuum Cleaner Dancer
At the age of 35, a young German guy named Gustave Brachhausen established the Regina Music Box Company in America. And he set up shop in the cultural center of the universe, New Jersey. No…really. And you might ask, "But Tony, what does that have to do with vacuum cleaners?" Well, don't rush me. I'm gonna tell you.  

Get The Rhyme and Reason Podcast Delivered, Free Apple Podcasts | Google Podcasts | Spotify | Amazon Music | Android | Pandora | iHeartRadio | Stitcher | Podchaser | Podcast Index | Email | TuneIn | Deezer | RSS | More
The first Regina Music Box models were 11 inches and 15.5 inches.
But apparently ol' Gustave was one smart cookie. He acquired multiple patents. And he came up with a 50% wholesale offer to retailers, which helped him go nationwide. Plus, one of his patents was for an automatic disc changer (yeah, long before Sony or Panasonic). And his company set up a coin-operated service for their music boxes and discs.
Talk about ahead of your time. This was way before juke boxes and Elvis.
But those phonograph records on those juke boxes did arrive.
And the stiff competition convinced Gustave to change the company named to just Regina. Then, they started adding products like copying presses, player pianos, and…wait for it…
Yeah, you guessed it, vacuum cleaners.
But their first model pretty much bombed.
And unfortunately the company went bankrupt in 1922. They were down. But not out. And in 1930 Regina got back into the vacuum cleaner business and eventually came up with something you might recognize. The ElectrikBroom, a stick model vacuum. And during World War II, Regina made bomb fuses. (sort of appropriate for a company who's first vacuum cleaner bombed…but moving along…)
The rest of the story for Regina is a far cry from that initial success in the world of music boxes. And you can look it up online. So, I'm not talking about that here. But I will say they went bankrupt again and the company went through several ownership changes. And it appears they relaunched their brand just this year, 2020.
Why do I bring any of this up?
Partly because I think it's an interesting story. And partly because it gives me a great comeback if anybody ever says my music sucks. I'll just say,
"Obviously you wouldn't know good music if somebody dropped it, like a bomb, on your head because you live in a vacuum."
Yeah, I'm loaded and ready for bear.
So, hecklers and rude dudes beware.
My comebacks are loaded and you'll be railroaded
Back to the wide open nowhere.
Stay tuned,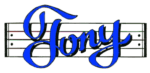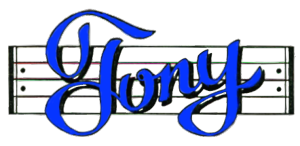 Get my Rhyme & Reason Podcast delivered (free) right to your player.
My books are also on Amazon.com or Apple Books
Grab yourself a cool tee
Or how about some music for kids