Get The Rhyme and Reason Podcast Delivered, Free Apple Podcasts | Google Podcasts | Spotify | Amazon Music | Android | Pandora | iHeartRadio | Stitcher | Podchaser | Podcast Index | Email | TuneIn | Deezer | RSS | More
Music and mercy aren't synonyms. Except that, they kind of are. Well, at least in one way they are. And I have that one example for you. But first, let me share a little story.
During my freshman year in high school, I was an introvert's introvert. Didn't want attention. I had just gotten my first pair of glasses during the preceding summer, and I was still in accelerated classes. And I had the nerd thing going on, big time. So, I was ecstatic to stay in the background.
Fortunately I had something in my life I could always turn to for comfort. Music.
And I'd surround myself with it. Not the same kind of music most of my fellow students enjoyed. Because most of that wasn't allowed in our household. But most of that music had some sort of connection to drugs, etc. Since I wasn't involved with drugs (etc.) I wasn't "missing out."
So, what does this have to do with music and mercy?
Well, somewhere around the age of 13 I became a Christian. And even though I was still too young to fully realize the benefits of that decision, I was able to appreciate the power of God's mercy.
It surrounds you and protects you even better than your favorite down comforter on a cold, winter night. Because it doesn't simply surround your body. God's mercy surrounds your heart and soul.
And it can be a place to "hide." From your enemies. And from the troubles of the world.
As it just so happens, another famous musician felt the same way about music and mercy. And he wrote about it 2500 years ago. Give or take a few years. You might have heard of him. King David.
And in Psalm 32, a song about God's forgiveness toward David, he said, "You are my hiding place; You shall preserve me from trouble; You shall surround me with songs of deliverance." See? He sang about God surrounding him with songs. Then, a few lines later, he said,
"Many sorrows shall be to the wicked; But he who trusts in the Lord, mercy shall surround him." See? There he sang about how God can surround you with mercy.
So, mercy isn't exactly synonymous with music. But they're both gifts of God's forgiveness. And they can surround you the same way.
All you gotta do is ask.
And take off your worldly mask.
Give a little joyful shout.
Drown the daily troubles out.
Stay tuned,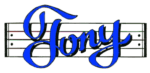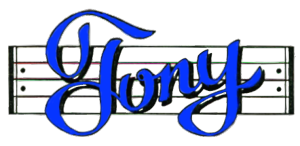 Get my Rhyme & Reason Podcast delivered (free) right to your device.
My books are also on Amazon.com or Apple Books
Grab yourself an un-cool T-shirt
Or how about some music for kids