In case you haven't noticed, there's an mRNA controversy going on in the world.
Foreign DNA and RNA gets into your cells all the time. That's exactly how viral infections work. But your body almost always fights them off. And since you're actually bombarded with viruses literally every day, it should be clear that your body is designed to handle them. Very well.
And that's why this mRNA controversy is important to understand.
But instead of me, a singer songwriter, explaining it to you, how about a well-know and respected doctor? Like Dr. Vernon Coleman, the guy in this video…
I love how Dr. Coleman starts out the video with "It's the 22nd of November, 2021. And this is the moment when the jabbing has to stop." Then, he adds, "I believe any doctor or nurse who gives one of the mRNA covid jabs, after today, will, in due course, be struck off the appropriate register. And arrested."
Dr. Coleman then shows how the journal he read from is credible. With points like how it's 71 years old. And the articles are peer reviewed. And the journal is number one in the world in the cardiac and cardiovascular category. After that, he says he's gonna quote the last sentence from the "abstract" which appears at the beginning of the article.
Then he says this is "all I, you, or anyone else…needs to know." Then he reads…
"We conclude that the mRNA vaccine dramatically increases inflammation on the endothelium and T-cell infiltration of cardiac muscle. And may account for the observations of increased thrombosis, cardiomyopathy, and other vascular events following vaccination."
Keep moving people. No mRNA controversy to see here.
Dr. Coleman comments on that finding by saying, "That's it. That's the death bell for the Covid-19 mRNA jabs." And then he gives a little explanation of endothelium (I talked about it, too, in one of my articles) along with some more commentary. It's all good info to watch.
So, in case you only get your news from the typical TV and radio channels, I recommend checking out more information like Dr. Coleman's. Because until you have more objective pros AND cons of medical treatments, you can't truly make an informed decision.
As for me…I won't take a jab that is OBVIOUSLY killing people. Especially people in my demographic. And I know I have a God-given right to life. And a God-given right to defend my life. Even from the jabs of juvenile delinquents attempting to pass themselves off as "leaders." They take their marching orders from a very dark source.
Everyone has a right to life.
A gift from God before it even starts.
Everyone has a right to life.
Your right is wrong when it stops innocent hearts…
(from the Right To Life song)
Stay tuned,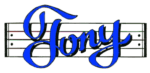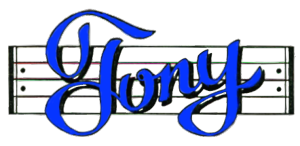 Sign Up for my Rhyme and Reason emails. (good stuff for Fa-Ree)
Get my Rhyme & Reason Podcast delivered right to your device. (also Fa-Ree)
My books are also on Amazon.com or Apple Books
Grab yourself an un-cool T-shirt
Or how about some music for kids