Have motorcycle ministry – will travel
I'd like to show you a motorcycle ministry. If you watch "America's Got Talent", you might have seen them already. But we don't get TV programs here in the FunderBungalow, so I hadn't seen these guys before. Check it out…

Real Encounter uses its motorcycle ministry to tell the world about Jesus.
On their website, they describe what they do this way: "Our ministry outreach is made up of professional athletes and ministers in the area of Moto Stunting, Street Bike Stunting and BMX Bike Stunt Team. Our outreach strategy uses action sports and extreme sports to connect with all ages of people. The motorcycle stunt show is our platform, but make no mistake; Jesus Christ has center-stage in our lives as individuals and our message as a ministry."
This is just another example of how God can use you where you are. Any business you're in…any sport you enjoy…any hobby you're good at…any topic you build authority in…God can use you.
You should be a ministry. Yes, YOU!
Don't worry about what you'll say. Or how you'll present it. You don't need a motorcycle ministry. Simply trust God. Be in His Word. Let that Word live in you, and let it flow from you. Someone, somewhere needs exactly what you have to offer. Your perspective. Your insight. And your experience and willingness to share.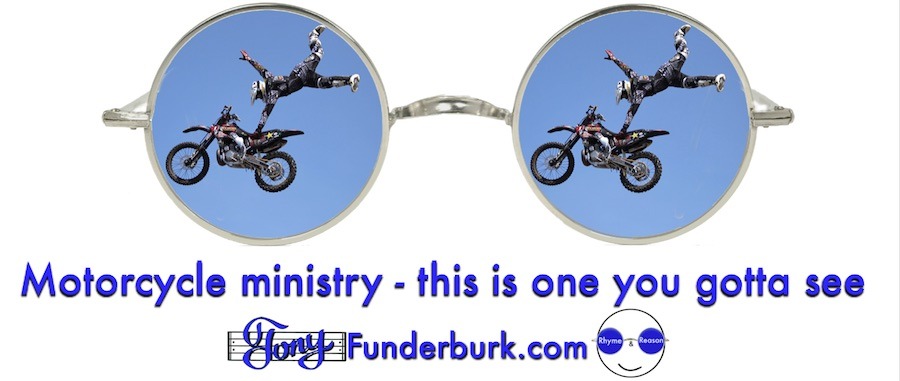 I hope the video I shared is an inspiration to you. If four guys, with a motorcycle ministry, can stand in front of Howard Stern and talk about ministry when he mentions pornography…what can't you do?
So, right now, right where you are…start thinking about what your ministry is. Formulate some ideas inside. Ideas about who could benefit from what you have to share. And how you can share the Truth the world needs. Be sure you're rightly dividing the Word of Truth…then get out there and share. And be sure to let me know how it went. I love those stories.
---
Be sure to jump on the one-of-a-kind Rhyme and Reason Bandwagon today, and I'll send you some free rhymes and reasons right away. Music, a book, and lots of good faith, hope, and love stuff.
And share with everyone you know. Don't keep this good stuff all to yourself.
Stay tuned,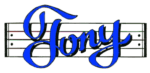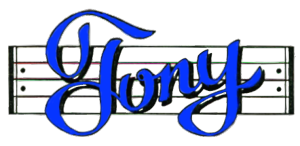 Subscribe to
Rhyme and Reason with Tony Funderburk
Or subscribe with your favorite app by using the address below