Monday is here. Did you notice?
It seems like, in this day and age, there wouldn't be as much dread about it. But when I was searching for something this morning, I noticed the phrase, Monday is here, was a popular search term on Google. So, I clicked it to see why.  

Podcast: Play in new window | Download
Tune In On iTunes Apple Podcasts | Google Podcasts | Spotify | Android | Pandora | iHeartRadio | Stitcher | Email | TuneIn | Deezer | RSS | More

It seems like people still don't like when Monday is here.
About three fourths of the posts and images I saw for that search term were about dread. And I think one of the funniest I saw was a meme that said "If Monday had a face, I'd punch it." Yikes. I think someone doesn't like his job.
But there was another group of people who seem to be encouragers. And they said things like, "When life gives you a Monday, dip it in glitter and sparkle all day." I'll go out on a limb, take a wild guess, and say that wasn't a man who shared that. (Not a real man anyway.)
And I guess I'm just not up on who's working where these days. Because I figured there were enough people working non-traditional schedules. In other words, not working the usual Monday through Friday jobs. But, it appears most people still do.
Where do you fit into this? Do you work the traditional five days a week with Saturday and Sunday off? Or do you work some other 40 hours? Or even 60 or more?
Wherever you fit it, I hope your week starts off great. And soars from there.
And Monday is another chance to say
I hope you have a mighty awesome day.
And use your gifts to serve your fellow man
In ways that you should know only you can.
Stay tuned,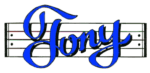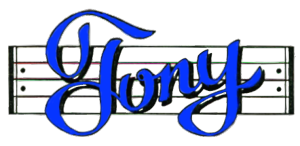 My books are also on Amazon.com or Apple Books
Grab yourself a cool tee
Or how about some music for kids