Podcast: Play in new window | Download
It's pretty amazing what technology can help you do these days. For example, I'm using my iPhone as my computer to write this. And I'm typing on a small bluetooth keyboard that feels almost as good as the keyboard on my laptop. And my computer…I mean my iPhone…is propped up nicely on a little "drawer" in the dash of my mobile office (aka my little blue Toyota truck).
My mobile office is parked in the sunshine with a view of Pike's Peak.
And from this vantage point I can see a fairly long stretch of the front range of the Rocky Mountains. Blue skies, snow-capped peaks, and a few swatches of white clouds drifting by.
It's an early winter day in the early part of 2021 (January 3rd to be exact). And the fact that I can sit here soaking in the scenery while sharing it with you on my small devices is yet another blessing. In a never-ending series of blessings that come with living in the digital age.
And I call 'em blessings because there was a time, not all that long ago, in my past, when none of this would have been possible. NONE!
But these days, I can write words and music and literally share them with the world…almost instantaneously. Skip the publisher's rules and arbitrary methods. Skip the hassles of waiting for printing and binding and distribution. And skip the need for bulky, loud, and unreliable equipment.
Now, it's just a matter of whipping out the little device you carry with you all the time, open up your word processor app of choice, and typing your thoughts.
And here's what's especially cool about all this.
The information and resources to do all this have been here on our little blue planet since the day it was made.
Let that sink in for a minute.
Yeah, every single thing you and I ever needed, to be able to type words on a little keyboard and have them show up on a small screen (connected through the air) has been here our whole lives.
The only thing lacking, until this time in history was the know-how. Knowledge, which is synonymous with understanding.
And I wouldn't be surprised if that's part of why God tells us to get understanding. Matter of fact, He says "in all your getting, get understanding." But He adds a caveat just before that when He says "Wisdom is the principal thing. Therefore get wisdom."
And that's because humans tend to have an uncanny knack for messing up a good thing. So many people immediately look for (or stumble into) a way to corrupt or pervert the very things that make their lives better and easier. And it's almost impossible to avoid being one of those people without wisdom.
But that's not you and me. Right?
No, I'm sure you're just as much in awe over the ability to have a tiny, mobile office as I am. And I'm sure you wanna use your technology and gifts and talents to help others get and maintain an eternal perspective on life.
If so, I encourage you to look for opportunities to serve others. Starting today, if you haven't already. And help them see how they wouldn't be able to enjoy any entertainment or business applications on their smartphones, laptops, or TV's, if God hadn't put all the information here in the first place.
Okay, for today, look for wisdom from The Way.
And you can then do more of what God wants you to.
Your eyes, on the prize, will help you to recognize
God makes no mistakes. So, we have all that it takes
For days, full of praise. Never-ending life-filled days.
Stay tuned,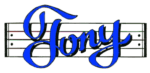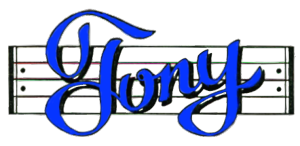 Get my Rhyme & Reason Podcast delivered (free) right to your device.
My books are also on Amazon.com or Apple Books
Grab yourself an un-cool T-shirt
Or how about some music for kids