Skip The Mobile Apps For Business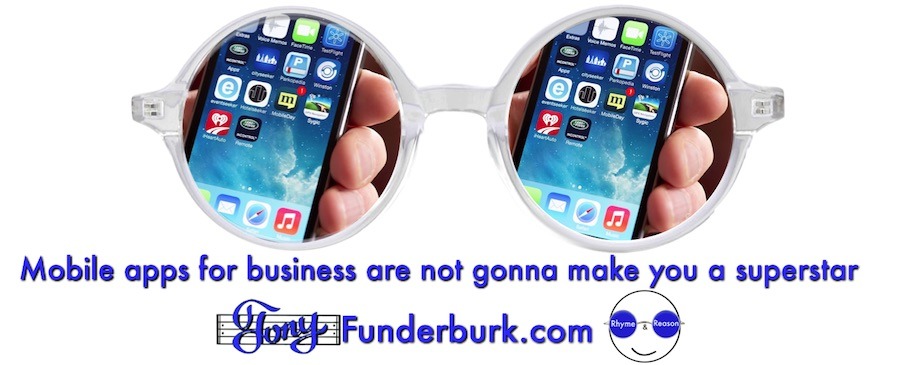 Some more ways I use mobile apps for business…
I can create, produce, scan, and share business docs. And I can save those docs in "the cloud" using my cloud storage app. Did I mention how cool it is to check my mobile banking app to see new deposits after someone buys my stuff?
And it's awesome to be able to type an address into my maps app and listen to it giving me directions to my destination. Oh yeah, I also love to listen to podcasts on long drives where radio signal is sketchy.
My Filmic Pro app is excellent for taking client videos and basically any videos where "the usual" isn't good enough. Then, there's Lumafusion for editing, and sharing this finished videos. The resolution in this video camera I carry around in my pocket compares to the quality that used to be found only in big, bulky equipment. Back when only the most dedicated photographers and videographers did this kind of work. And I could go on and on about how awesome my mobile apps are.
But I'd still tell you mobile apps for business are not necessary.
You might be asking…why? Or maybe you're saying…you idiot, you're just not willing to keep up with the times. Don't you know billions of apps are being downloaded on Apple and Android devices every year?
Yep. I know. And like I said…they're awesome. Just not necessary for business…unless your business is developing apps.
For my money (advertising and expendable income) I'd prefer to think of how I can make my own website function like a mobile app. First off…my website has to be optimized for mobile. In other words, it has to show up well on mobile devices. It can't just look like a miniaturized version of my desktop/laptop site. Logos and fonts have to be easily readable. Links have to be tappable with a thumb or finger on the fly. And here's the cool thing…
When I put my actionable content up front and center, it makes my website take on the characteristics of an app. I put video on a landing page with an easy-to-see play button, and voila! People tap and watch the video. And I add an easy-to-see, tap-to-call phone number, and bingo! People can tap with their clunky thumbs and call me.
Here's a big reason why you probably don't need a mobile app for your business.
The thing about having mobile apps for business is that once you get yours, now you have to market it. And that's in addition to what you're already marketing. And if you're fine with that, then you go marketing meister. But now you're doing double the work for what? Double the income? Double the contacts or leads? Surely you're not thinking double the conversions? I doubly doubt it.
Look…you feel free to build (or pay a lot to have someone else build) a mobile app for your business. Especially if you think it's gonna propel your business forward. But I still say it isn't necessary. And I'll keep creating content for me and my clients that does the same thing without the extra fuss.
Agree? Disagree? Leave me your comments…
Stay tuned,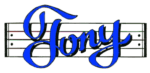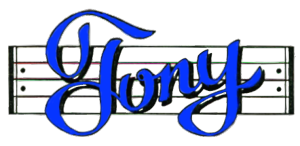 Discover my ebooks on Amazon.com or Smashwords
Subscribe to my Podcast on iTunes – OR Google Play OR Player.fm
Follow me on Twitter
Watch my videos on YouTube
Find me on Facebook