Podcast: Play in new window | Download
Tune In On iTunes Apple Podcasts | Google Podcasts | Spotify | Android | Pandora | iHeartRadio | Stitcher | Email | TuneIn | Deezer | RSS | More
This Magic Moment, a song written by Doc Pomus and Mort Shuman, was a big hit for Ben E. King and the Drifters back in 1960. And I'll bet they had no idea they actually created one of the billions of micro moments where certain demographics spend their time.
Yeah, I'm gonna call short, catchy songs what they are. Micro moments.
When you listen to a song like that one from Ben E. King and the Drifters, it only takes about two and half minutes and it's over. And you just experienced something that was easy to access, easy to click and listen to, and didn't take much of your time.
Years ago, I wrote about the short attention span of readers and consumers. And I saw internet marketing "gurus" talk about how "long form copy" will never die. And maybe for a certain group (or groups) of people that will be true.
But apparently millennials don't fit into those groups. Because I just read an article that said smartphones are their favorite device to work on. And for a large percentage of them, 70%, their smartphone is their go-to device every day. In fact, millennials are highly likely to do everything on their phone. And they like short, fast, content and interactions.
Plus, they wanna be able to find an answer when they think about it. And that means they don't wanna wait till they get to their laptop or desktop. Why do that when you can just ask your phone?
So, of course, the great and powerful Oz…uh, Google…chimed in on micro moments.
Their research showed how a huge amount of what goes on, online, is broken up into short and fast connections. And most of it's done on a smartphone. So, they called 'em micro moments.
And they said if you're a company who'd like a slice of the millennial spending pie, you better make sure your website or other online buying experience can deliver quickly.
Think about it.
When you wanna get a fast answer to something, and you're not at your desk, do you just wait till you get home? No way. You pop out your phone and either ask Siri or Google or Alexa or type in a search term, and voila! You get your answer (or millions of answers) in about a second.
It's an amazing time to be alive.
But guess what? You could also be gone in a micro moment. In the blink of an eye. And by "gone" I mean you could leave your body and move into the next phase of your existence.
And you have two choices where you'll exist. Life forever in Heaven. Or death forever in hell. And if you haven't made your choice before you die, you won't even have a fraction of a micro moment to decide. Because your choice has to be made in the here and now.
So, here's a suggestion.
Ask Siri or Google or Alexa to help you find a Bible. And then turn to the New Testament and look for Paul's letters. They'll be listed as sections or books. But they're actually letters. And you'll find them listed from Romans to Philemon.
The reason I suggest reading Paul's letters is because he was the apostle or messenger to the Gentiles. And if you're not a Jew, you're a Gentile. So, his letters give you a clear understanding of what you need to do to make a wise decision for where you'll be forever.
Or you can skip my suggestion and just pop out your phone and listen to Ben E. King and the Drifters again.
Stay tuned,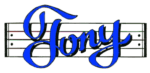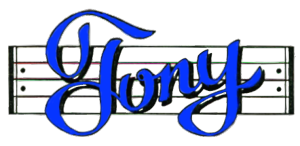 Get my Rhyme & Reason Podcast delivered (free) right to your device.
My books are also on Amazon.com or Apple Books
Grab yourself an un-cool T-shirt
Or how about some music for kids