During my "dating days" (way back in the 20th century) I probably dated two or three girls who were "into meditation." And I'm talking about the actual sit-down, pose with palms on the knees and pointed upwards kind of meditating. I also knew a couple of guys who were into it. But I never knew what their preferences were. Because 1: it wasn't a subject we talked about. And 2: I didn't find it interesting or compelling enough to discuss. But if you were to tell me you like to "meditate on the word," you might get my attention.


Get The Rhyme and Reason Podcast Delivered, Free Apple Podcasts | Google Podcasts | Spotify | Amazon Music | Android | Pandora | iHeartRadio | Stitcher | Podchaser | Podcast Index | Email | TuneIn | Deezer | RSS | More

Yeah, meditate on the word…or even words.
"Uh, OK Tony. What words?"
Well, I know how so many people love lists. Right? Are you one of those? I get it. Lists can help you remember stuff. And they're easy to share. Plus, it's cool when you can go down your list and check off the ones you've done. Because it gives you a feeling of forward motion. Accomplishment. And accountability.
So, I'm gonna give you a list of words to meditate on. And they're connected to things you should have in your life already. Ready?
Good. Your list includes whatever things are…
true,
noble,
just,
pure,
lovely, and
of good report
And here are a couple of bonus words for you: virtue and praiseworthy. If you can find anything with those, meditate on them, too.
"But what good is it gonna do me to meditate on all these words, Tony?"
Maybe no good at all. Because maybe you'll get bored. And you won't get the point. And I don't know…maybe you don't have anything in your life that connect to any of these words. If that's the case, I recommend shifting some priorities. Because I don't see how you couldn't have anything connected to any of them. That's too sad to imagine.
But this might the best reason to focus and think about these words you're gonna find.
Because when you're focused on and thinking about things that are true, noble, just, pure, lovely, and of good report, it's almost impossible to focus on the dark side of life.
And no one on God's green Earth is immune to dark side thoughts. Not on your own anyway.
So, here's one more recommendation. Ask God to help you with this little exercise. That's right. Let Him know you'd like some help. He loves that. And when you do, don't be surprised as "the God of peace will be with you."
It's not a rule you have to follow,
Not a law you must obey.
But when you're feeling lost and hollow,
Focused thoughts connect The Way.
Stay tuned,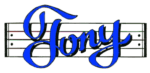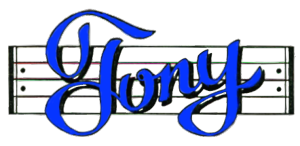 Get my Rhyme & Reason Podcast delivered (free) right to your player.
My books are also on Amazon.com or Apple Books
Grab yourself a cool tee
Or how about some music for kids