Podcast: Play in new window | Download
Hate is push-button easy these days. And the mask mandate, that somebody named Polis living in the governor's mansion in Colorado keeps extending, is proof of this.
First, here's why a mask mandate is a form of hate.
If you love your fellow human beings, are you gonna force them to breathe bad air? No. And if you love your fellow human beings, do you want them to deal with extra fatigue, headaches, and loss of concentration on a daily basis? No.
At least I hope your answer is no. Mine is.
The only justification you can have for forcing people to wear a mask, when the science is clear that they're not necessary, is that you don't care about them or their health. And anyone who would continue such behavior is a control freak with a power/superiority complex.
For example, the person, named Polis, who's living in the Colorado governor's mansion. And it appears Polis has found a way to extend the mandate by simply pushing a button. Polis found this nifty little feature on the Colorado government website, and said…
"I just found this feature. I should've done it months ago," Polis admits. "Everyone knows I'm going to keep extending the mandate, but this way I don't even have to think about it, it just happens."
Don't even have to think about it.
Yeah, that sums up the willfully ignorant, leftist thought process. And I use the term "thought process" loosely.
Those who are in rebellion against God, against truth, and against logic and reason, are deep diving into a bottomless whirlpool of fire. And they'll eventually discover the endless mandate they imposed on themselves.
And they'll hate it. Guaranteed.
Singin' songs before the magistrate…
Songs about the mandate and the hate…
It's important that my songs run straight
To the Truth that will emancipate.
Stay tuned,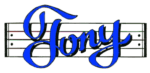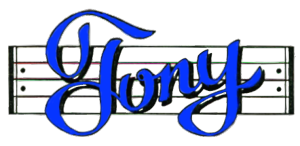 Get my Rhyme & Reason Podcast delivered (free) right to your device.
My books are also on Amazon.com or Apple Books
Grab yourself an un-cool T-shirt
Or how about some music for kids