Can you believe we have a mask debate in America?
I bet our ancestors and forefathers would not have imagined we'd ever have a mask debate right here in the land of the free and the home of brave. And why would they? After all, back when men didn't allow themselves to be shamed into being less than manly, fear didn't rule public policy. And emotions took back seat to logical, level-headed thinking.  

Podcast: Play in new window | Download

But now it appears a bunch of girls are in charge.
Before you get too offended by that, I know there are a few (very few) exceptions. Some women, in political positions, appear to have backbone and wisdom. And a few (very few) men, in political positions, are willing to take the lead like real men. But mostly it's just girls…from the female AND the male persuasions.
And you know what girls do, right?
Yeah, they giggle, whine, cry, and throw tantrums. All based on out-of-control, hormone-induced "feelings." But that's only the start of the problem. Because everything becomes an emotional tsunami when millions of American citizens VOTE these girls into power.
And the next thing you know, a fear frenzy is whipped up based on false and/or misleading data.
Then, the complicit media help feed the fire with false and/or misleading headlines and stories based on that data.
And then the frenzy feeds on itself because a government indoctrinated society falls for anything and stands for nothing.
So, you end up with people who can be served the truth on a silver platter, but they prefer lies on a pile of garbage.
And I'm not gonna share data to support my take on the mask debate.
You can go find it in a wide variety of places online. But most people won't take the time and effort to truly research it. Because that would require logic and reason. And by golly, "I already know how I feel about it." So, no amount of data I share would sway those kind of girls.
But just in case you wanna know what's true
And how it all might affect me and you,
Start with those who don't burn and destroy
And those who know the true source of joy.
Stay tuned,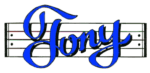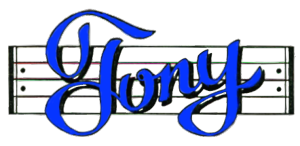 Get my Rhyme & Reason Podcast delivered (free) right to your player.
My books are also on Amazon.com or Apple Books
Grab yourself a cool tee
Or how about some music for kids