I've been marching to a different drum
Christmas morning. 1967. And there it was. A large gift-wrapped box with MY name on it. When I picked it up, it felt kinda heavy, and it made an odd sort of rattling sound. But I still wasn't sure what it could be. So, I tore the wrapping paper off, opened the flaps of the box, and pulled out the most beautiful metal flake blue snare drum I'd ever seen. I was mesmerized and jazzed at the same time. And I've been marching to a different drum ever since.

Podcast: Play in new window | Download
Tune In On iTunes Apple Podcasts | Android | Email | Google Podcasts | Stitcher | TuneIn | Spotify | RSS | More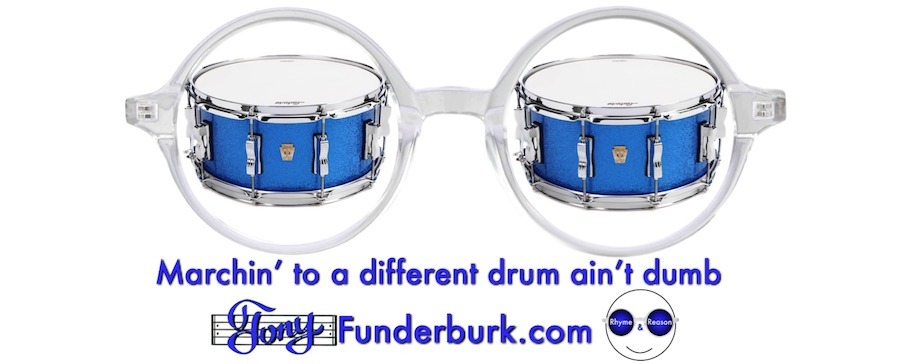 I remember the bright, shining silver chrome rims, two pairs of blonde, maple drumsticks, a set of brushes, a thick rubber practice pad, and an instruction booklet. And I couldn't wait to beat it up.
Flams. Paradiddles. Single strokes. Single stroke rolls. Triplets. New and exciting terms that would bring out the onomatopoeia in just about anybody. And they were keys to a kingdom that had been locked up, in my head, for most of the years of my life. I was eager to explore. And once I started…
Marching to a different drum took on a whole new meaning for me.
Before I make it sound like the musical heavens opened up and rained rhythmic glory down on me, let me clarify. Not everyone was as happy as me about my leap into the world of drumming. Would you believe…some adults actually didn't want me practicing my paradiddles at certain times of the day. Like mornings, afternoons, or evenings. The "noive" of some people.
So, I had to sneak in practice time. But sneak I did. And before long I was more than a little percussively proficient. I discovered I had quite a knack for rhythm. In fact, I had a knick, a knack, AND a paddywhack. And beating on that snare drum had the added side benefit of beating on my younger brother less. (In spite of how he feels about it…I didn't beat on him all that much.)
Of course, you might be wondering why I'm sharing all this with you. Maybe most of you don't even care about my dive into drumming. But maybe there's someone who needs what I'm about to say, and who could relate to my analogy. And I do have a point that ties in with my Rhyme and Reason theme.
Most of the world marches to the same drum.
And instead of beating the drum…the drum beats them. Flams become flimflams. Paradiddles turn into paradoxical paradigms. And triplets turn into trippin'.
It's because that "same drum" is dark and empty. "Full of sound and fury, signifying nothing." A drum minus the metal flake blue, the shining silver rims, and the crisp, eye-opening beats. Just a loud, hollow, echoing chamber of unfulfilling, empty dreams.
But the "different drum" is the polar opposite. And if you've been following my rhymes and reasons for any length of time at all, you know I'm talking about the drum of life. Given to us by the one, true, living, loving Creator. The source of all music and rhythm. Without whom you wouldn't even exist. And trusting in Him increasingly requires your willingness to sneak in practice time. Because more and more the world doesn't wanna hear you practicing on this drum. But I promise, if you do…
Your rhythm will last forever.
Why just beat the air, when you can beat that drum? And remember, life has Rhyme and Reason because God made you.
Stay tuned,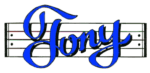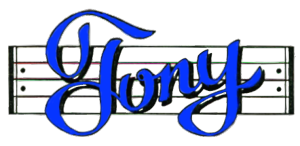 Discover my books on Amazon.com or Smashwords
Grab some of my Christian or music-themed Merch
Subscribe to my Podcast on iTunes – OR Google Play OR Player.fm OR your favorite podcast provider
Follow me on Twitter
Watch my videos on YouTube
Find me on Facebook