"Why do you write so much about love, Tony? It's not exactly a manly topic." Yeah, I've been asked that. And when I hear a question like that, I immediately think, "Hmm…sounds like somebody who hasn't read the Bible." Because the manliest man who ever lived talked about love. And I mean, talked about it a lot.  

Podcast: Play in new window | Download

And before I go any further, the manliest man who ever lived never made an action movie.
Or a superhero movie. And he never got any TV series offers. And he never entered any of those ironman competitions or long-distance running marathons.
Plus, there are no records of him ever starting any core workout classes. And he didn't have any nutritional or health and wellness endorsements. But there's not a shred of doubt that no man before or since was or is manlier. Because no man, before or since, endured or ever will endure the incredible torture this man had to endure.
"Uh-oh, honey. I think I see where Tony's going with this."
Yeah, this manliest of men I'm talking about…who talked a lot about love…just so happened to be your Creator.
And even if you don't believe in Him, or trust Him, or love Him, He laid down His life for you. The only eternal, sinless, perfect life that's worthy enough to pay off your mountain of debt. And mine, too.
He even said it like this, "Greater love has no one than this, than to lay down one's life for his friends."
In this time in history, when so many would rather murder than lay down their life for a friend, that's quite a contrast.
So, before you lose the love that saves your life,
And before you turn your back on your Creator,
Look into the evidence that's all around you.
Do it now because it might be too late, later.
Stay tuned,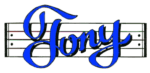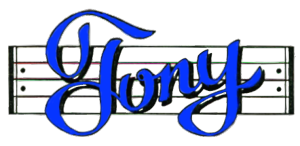 Get my Rhyme & Reason Podcast delivered (free) right to your player.
My books are also on Amazon.com or Apple Books
Grab yourself a cool tee
Or how about some music for kids