Podcast: Play in new window | Download
Tune In On iTunes Apple Podcasts | Google Podcasts | Spotify | Android | Pandora | iHeartRadio | Stitcher | Email | TuneIn | Deezer | RSS | More
Three years ago, around this time of year, I sent a sad and happy song out into the internet. It was in response to a request for me to write a song for a young man battling cancer. A friend of mine, on social media, told me about Jeremiah. And I'm glad. Because before that I'd never heard of him or his battle or even his make a wish request.
So, I told my friend I'd look into the story to see if I could come up with something.
As it turned out, Jeremiah had written a prayer that he shared online. And, as I read the prayer, I could see a good way to manipulate the words into lyrics for a song. So, without him even knowing it, Jeremiah co-wrote a song to honor him and his battle with cancer.
And when I shared the video on Facebook, it received over 19,000 views. Then I shared it on YouTube. And it's almost 600 more views. People really connected with the uplifting young man in a battle for life.
Before I share the song, there's another part of the story.
Jeremiah was approved for Make A Wish.
You know what that is, right? Where someone who's dying can have a "last wish" granted. And apparently Jeremiah decided to make his wish for unborn children instead of himself.
That's mighty cool. And Jeremiah's actual wish was for a phone call with Texas Governor Greg Abbott. And his phone call wish was granted. Matter of fact, it was videoed and shared on social media. I found this quote from Jeremiah during his call…
"For my wish, I wanted to talk with you and discuss a bill of abolition," he said. "A recent poll showed that 68 percent of Texans want abortion abolished, so Sir, you'd be represening the demand of Texans if you passed this bill. In conclusion, we just want you to treat abortion like an act of murder and it should be punished by law. For my wish, I just wanted to say that to you…We could end abortion here now and at least for me, it would make my wish complete before I pass."
Governor Abbott told Jeremiah that his wish, "is on the Republican party platform position and that's what we're going to be pursuing this next legislative session and that is to outlaw abortion altogether in the state of Texas. And so your wish is granted."
Unfortunately,
Like too many compromising politicians, Governor Abbott did not live up to his word.
And Jeremiah Thomas lost his battle with cancer on August 26, 2018. So, he knows, more than any of the rest of us, how many innocent lives are stolen every day. Here in America. And around the world. Even though promises are made.
Because most people don't have the courage found in…
Jeremiah's Prayer
I don't deserve your healing Lord.
But you deserve my praise.
Your great name and your Word
Will lift me up and fill my days.
Oh Lord, please give me strength
So I can fight this battle well…
And courage even satan will
Remember down in hell.
You're the breath in my lungs.
And you're the song upon my tongue.
You're the source of life no doubters can erase.
And through sickness and health,
Lord I consecrate myself
And I just can't wait to see you face to face.
No one deserves your healing Lord.
But you deserve our praise.
Your great name and your Word
Will lift us up and fill our days,
If we will look to you for strength
And courage to declare
The love and Truth about You
Found in Jeremiah's prayer.
© 2018 Tony Funderburk
Lyrics: Jeremiah Thomas & Tony Funderburk
Music: Tony Funderburk
If you can't see the video, try this link: https://youtu.be/74bW4uU9Nbg
Stay tuned,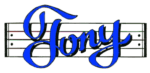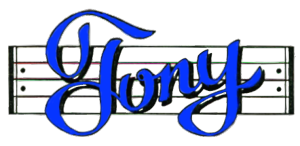 Get my Rhyme & Reason Podcast delivered (free) right to your device.
My books are also on Amazon.com or Apple Books
Grab yourself an un-cool T-shirt
Or how about some music for kids