I might've been strange (no comments from the peanut gallery, please). But when I was a kid, one of my favorite Christmas presents was a new set of cotton pajamas. The cozy feel of new pajamas in clean sheets. Nothing else could get me to Dreamtown faster than that. But I never got a pair of magical Music Pajamas.
Maybe because no one else knew about the power of magical music pajamas.
But when it's time to let the cares of the day fade away, they're the best kind you can find. Because they relax you into goodnight sleep time. And when you're relaxed, you don't care about the darkness. Or bedbugs. Or missing out on what goes on while you're asleep.
Yeah, those special music pajamas help you conjure up kooky cartoons without all the drama of the day. And they help you cling to the words your mom or dad uses to sing you to sleep.
And those words bring you undeniable and unwavering comfort. The kind of comfort that only comes from knowing your one, true, living, loving Creator is on His throne. Knowing that He loves little ol' you. And that brings you the peace of understanding you're never all alone.
So, the next time those falling stars drop out of the sky and stir up those gentle night winds, relax. And when you feel your eyelids getting heavier and heavier as you watch the blinking lights from Jupiter and Mars, relax. Relax in the cocoon of your comforter.
Then, when the sandman passes over your bed and sprinkles a little sleep dust into your eyes, go see what's doin' in Dreamtown.
And if you (or a kid you know) would like to sing along with the special song to this story…and others…click or tap on the link, below. Get your copy of the songbook/coloring book/drawing book: Bedtime Buckaroos. It's a one-of-a-kind Western-themed book with a secret link to all the songs. Get yours today.
Through all the cartoons and dramas…
Through all the triumphs and traumas…
Slip on your music pajamas,
And know that God is on His throne.
And you're never all alone.
© 2011 Tony Funderburk
Stay tuned,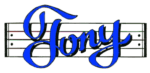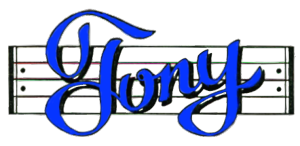 Get the Bedtime Buckaroos songbook/coloring book/drawing book