Do You Look For
Life's Magic Little Moments
Life can be hectic. Sometimes even frantic for hard working people. If that describes you, I know you might tend to forget, ignore, or totally miss those magic little moments all around you. But they ARE there. And I like to capture them in song whenever I can.

Podcast: Play in new window | Download
Tune In On iTunes Apple Podcasts | Google Podcasts | Spotify | Android | Pandora | iHeartRadio | Stitcher | Email | TuneIn | Deezer | RSS | More

The following lyrics represent a couple of scenes from Anytown, U.S.A. at Christmas time. Maybe you'll remember something like this from where you live.
First, there's a group of oddballs on a street corner at Christmas time. Then there's another little "vignette" about a little cat in a big house who found great entertainment in simplicity. Maybe you've known an animal like Orion. Anyway…hope you enjoy. And I hope you take the time, each day, to see some…
Magic Little Moments
There was a ukulele lady on a corner by a Christmas tree
And a banjo bandolero with a turquoise pinky ring
Behind 'em was a biker who was tapping on a tambourine
And a girl whose lips were moving but you couldn't even hear her sing
And the shoppers did that shuffle that they do when the snowflakes fall
Every now and then a spark would dance through a neon light
The taxicabs would jockey for position by a store's front door
And that quirky band of minstrels played their music for nothing all night
Oh, those magic little moments…
Oh, that somehow slip by
And oh, those magic little moments…
Those sacred vignettes that fade out with the blink of an eye
There was a crystal chandelier in  the foyer of a grand estate
And the sun created prisms that would decorate the empty hall
There was marble on the floor that they waxed maybe twice a week
And a cat named Orion who was sure he was the king of it all
Late at night he would prowl for a while just to keep himself in shape
But he knew he had appointments in the morning that he couldn't be late for
He was up at the crack of dawn and headed downstairs fast
So he could chase those little prisms and go sliding cross the marble floor
Chorus…instrumental…chorus twice and end
© 1992 Tony Funderburk
Stay tuned,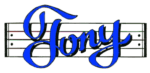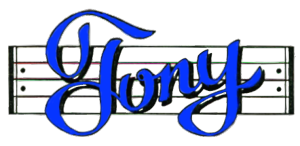 Get my Rhyme & Reason Podcast delivered (free) right to your player.
My books are also on Amazon.com or Apple Books
Grab yourself a cool tee
Or how about some music for kids