I've shared the story of my humble beginnings, in the spotlight, before. And you should go read that. It's hilarious. My glamorous debut at Dinkledorf's Deli in Kansas City. But one detail I left out in that recollection was how I wrote songs on the spot. And I thought about that again, today, when I saw news about Mac Davis on social media. Â 

Podcast: Play in new window | Download

"What's Mac Davis got to do with your musical debut, Tony?"
I'll answer that in a minute. But first, I saw Mac just had heart surgery. And his family says he's "critically ill following heart surgery in Nashville." I don't personally know him, but I do remember several of his songs.
Mac got started as a songwriter back in 1969. And he wrote some hit songs for a rather obscure singer from back then…Elvis Presley. But Mac also had several hit songs as a singer and performer. And he even had his own TV show for a little while.
And it was something he did on his TV show that stuck with me.
He had a little improv section in his show where he'd ask his audience to give him some words or an idea for a song title. And when they gave him something he could work with, he composed a song on the spot. Most of the time it ended up being pretty funny. But it was always a hit with his audience.
And when I made my debut at Dinkledorf's Deli, I used that idea as part of my show.
It was only a two night booking. And I only performed Tony Funderburk songs. So, only family and friends truly appreciated my repertoire. But the whole audience got a kick out of me taking their suggestions and composing songs on the spot. If only smartphones had been invented back then. Who knows? Maybe I'd have a wacky recording to share. But unfortunately there's no recording.
But this story shows one of the many ways we humans are connected.
And it's such a shame there are so many people out there who prefer to destroy those connections. That's not the right road to go down. And it only leads to heartache, at best, and wars and worst.
Wow, now I've started talking about wars. And that's after starting a conversation about Mac Davis. Don't try this kind of writing at home kids. Leave it to those select few of us who are the experts. "Oh Lord, It's Hard to Be Humble."
Stay tuned,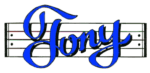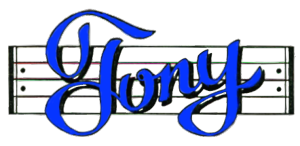 Get my Rhyme & Reason Podcast delivered (free) right to your player.
My books are also on Amazon.com or Apple Books
Grab yourself a cool tee
Or how about some music for kids