Are you loving life or…?
This is a rerun of a post I made about five and a half years ago. But I've been seeing a lot of negative talk about this life on planet earth…even from Christians. And I'd like to share a few reasons why I think you should be loving life…not dreading each day.


Life includes…

smooth sailing,


trials and tribulations

growing up,

gaining knowledge,

building friendships,

awards and rewards,

challenges and failures,

clouds and sunshine,

joy and laughter,

pain and redemption, and

words and music…
Good and bad days make up this journey we call life.
And it's vitally important to remember it's not a two part journey…it's a two place journey. Are you an eager participant in both? This place we're in right now is amazing and difficult. The next place will be unimaginably kinetic, energizing, and joyous.
But not for everyone.
That's a shame because it's really not difficult to achieve. You just need to believe.
Not in dreams…not in yourself…not in a "force"…not in "the universe"…not in the "law of attraction"…not in internal spirits…not in Mohammed, Confucious, Buddha, Allah, or even Oprah, Billy, or Barak…
Only in Jesus. If that's the only name you find offensive or problematic, try to find out why. It's important to know because the second place of your life depends on that One name. There's really no good reason for rejecting Him. He created you and loves you more than you can ever imagine. He has eternal life waiting for you if you want it. He went through hell and back for you. I hope you choose to love Him back because when you're loving Him, you're loving life.
If you just can't do it, why not?
Stay tuned,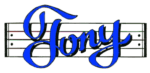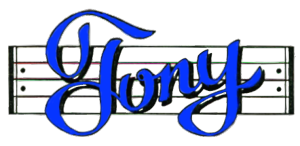 P.S.  Your support for my Rhyme and Reason means the world to me. Please share by telling everyone you know to…
Discover my ebooks on Amazon.com or Smashwords
Subscribe to my Podcast
Connect with me on LinkedIn
Circle me on Google +
Follow me on Twitter
Watch my videos on YouTube
Find me on Facebook
Or use the social media links below