In all my years as a singer songwriter I've maintained a general sense of optimism. And I believe you could ask anyone who knows me, and they'd say I definitely love life.
But, I wonder why so many singer songwriters nowadays are so full of angst.
I'm not saying they don't have a good reason. I just wonder why so many of them might have a "good reason" for being so full of darkness and angst. Is it the economy? Or the culture? I mean, c'mon, do we really need another cop show or vampire show with death and mayhem in nearly every frame?
Could it be a case of what's-good-for-#1 Rockstar-is-good-enough-for-me? In other words…a pack forms behind the lead dog, and they go wherever he (or she) leads. Surely that's not it.
I know a lot of pop icons would call me lame. Or a sugar-coated-do-gooder. Or another one of those Christians with his head in the sand and no grasp on reality.
But I really don't care.
Because I prefer to remain an optimist.
After all, if the Christian message is true (translation: "since the Christian message is true"), then I'm on the winning team. My Head Coach will lead my team to victory over all other opposing teams. The leader of my pack is the only True Alpha male (psst…He's also the Omega Man!). And that makes me sing with hope and joy.
Because I love life and the opportunity to live it.

I love the:

smooth sailing,


trials and tribulations

growing up,

gaining knowledge,

gaining friends,

awards and rewards,

challenges and failures,

clouds and sunshine,

joy and laughter,

pain and redemption, and

words and music…
…that altogether make up this journey. It's not a two part journey…it's a two place journey. And I'm an eager participant in both. This place we're in right now is amazing and difficult. The next place will be unfathomably kinetic, energizing, and joyous.
But not for everyone.
That's a shame because it's really not difficult to achieve. You just need to believe.
Not in dreams…not in yourself…not in a "force"…not in the "law of attraction"…not in internal spirits…not in Mohammed, Confucious, Buddha, Allah, or even Oprah, Billy, or Barak…
Only in Jesus. If that's the only name you find offensive or problematic, try to find out why.
The second place of your life depends on that One name. And…
What if I'm right? What if it's true
All of these things I've been sayin' to you?
What if you die and it's not the end?
What if your life is nothing you can defend?
You think I'm wrong…that I don't walk in the light,
But what if I'm right?
Stay tuned,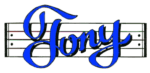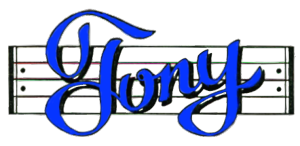 Tell everybody you know to Jump on the Rhyme and Reason Bandwagon
(emails with good stuff for Fa-Ree)
Get my Rhyme & Reason Podcast delivered right to your device. (also Fa-Ree)
My books are also on Amazon.com or Apple Books
Grab yourself an un-cool T-shirt
Or how about some music for kids