Live up to your own dream
Because I can't live up to your dream for you. And 99.9% of the people who read my articles or listen to my podcast know this. I'd say 100%, but nothing, here on Earth, is perfect. But why do I even bring it up?  

Podcast: Play in new window | Download
Tune In On iTunes Apple Podcasts | Google Podcasts | Spotify | Android | Pandora | iHeartRadio | Stitcher | Email | TuneIn | Deezer | RSS | More

If I can't live up to your dream for you, is it even worth mentioning?
Short answer? No.
Longer answer is…this is just basically about some lyrics I wrote a long time ago. During a darker time, as far as relationships go. And I wasn't in a particularly benevolent mood when I wrote 'em. As you'll see when you read 'em. And if you tune into the Rhyme and Reason Podcast, you'll hear the dark sounding motel session demo recording. (once I update this post)
It doesn't even sound like the Tony I know. Too somber and dreary.
I Can't Live Up To Your Dream
You want so much to make me perfect
You try so hard to give me wings
But there's no way that I can make it
I'm just a guy who plays and sings
You see the world through tinted glasses
But you don't see the total scheme
And I'm so rough around the edges
Give up, give up,
I can't live up to your dream [repeat]
You want a miracle; not a man
Someone to change your life with the wave of his hand
And you want a hero; not a regular guy
Someone who's bigger than life with the sky in his eye
Well, give up, give up, I can't live up to your dream
You say your love has made me better
But still I fail to make the mark
I wish that I could light your vision
But I can barely light the dark
Give up, give up,
I can't live up to your dream
inst…repeat chorus to end
 © 1985 Tony Funderburk
Stay tuned,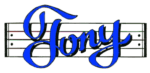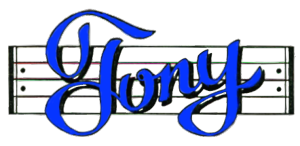 My books are also on Amazon.com or Apple Books
Grab some Merch
Or how about some music for kids