Get The Rhyme and Reason Podcast Delivered, Free Apple Podcasts | Google Podcasts | Spotify | Amazon Music | Android | Pandora | iHeartRadio | Stitcher | Podchaser | Podcast Index | Email | TuneIn | Deezer | RSS | More
Almost 6 years ago I shared a story about a bad experience I had in Erie, Pennsylvania. (
Check out that story
) And I talked about how it made me mad and how that inspired a song, Never Neverland. One of the lines says, "I wonder why can't we all be friends…live and let live and share the dream." But I didn't pose that question because I didn't know the answer. I wanted to make a point that's so blatantly obvious that billions of people don't see it.
And selfishness is why people refuse to live and let live.
Yeah. Selfishness.
I've mentioned before (many times) how every single person on Earth would benefit by following two commands. Love God. And love your neighbor as yourself. And notice how neither command focuses on YOU?
That's how the expression, live and let live, should work. Because when you're not focused on what you can get from others or how to force others to do what you want, that's sowing the seeds of love.
But most people, on our beautiful blue planet, are tuned in to the world systems. And they believe (and perpetuate) selfish lies and affirmations. Like, "I am indestructible." And "My ability to conquer my challenges is limitless; my potential to succeed is infinite." Or how about "My efforts are being supported by the universe; my dreams manifest into reality before my eyes."
No, No, and No. You are NOT indestructible. Death is still a 1:1 ratio for every human being. You are also a finite person with limitations. And dreams do not simply "manifest into reality."
And it's painful to listen to or read the nonsense humans come up with to avoid (or at least try to avoid) God. Like this, "What is most important is to establish a profound communication with the universe."
Seriously? Do you seriously believe you can communicate with the universe?! Because the universe is also finite. And it's filled with stars and plants and debris. But it doesn't have much life-giving oxygen anywhere but right here on our beautiful blue planet.
So, I predict you'll never hear back from that universe. Never in a humongazillion years. And if you spend your whole life trying to, instead of connecting with your Creator, you'll create your own tiny universe in a dark corner of your very own…
Never Neverland
Sometimes this world brings my bad side out
I get so mad I could scream
I wonder why can't we all be friends
Live and let live and share the dream
So much depending on tomorrow
Heaven only knows where tomorrow goes
Why must we beg and steal and borrow
A temporary fix; an empty bag of tricks
And it's just like the drifting of the sand
Living in Never Neverland
Where the mind is always quicker than the hand
Living in Never Neverland
Sometimes I need just to air things out
Let the sun shine on my face
Then maybe I'll keep emotions in check
And I'll still trust the human race
So much at stake; so much to lose now
Can't we understand and open up our hands
There's so much more we could be doing
If we would only do what we're intended to
Repeat chorus…inst…ad lib chorus to end
© 1989
Stay tuned,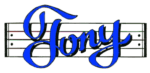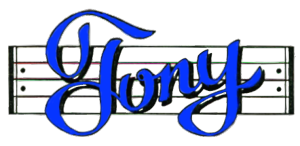 Get my Rhyme & Reason Podcast delivered (free) right to your device.
My books are also on Amazon.com or Apple Books
Grab yourself an un-cool T-shirt
Or how about some music for kids