Get The Rhyme and Reason Podcast Delivered, Free Apple Podcasts | Google Podcasts | Spotify | Amazon Music | Android | Pandora | iHeartRadio | Podchaser | Podcast Index | Email | TuneIn | Deezer | RSS | More
It's the story of a lilypad, lake, a frog, and a snake. And it shows how what you think about yourself isn't necessarily what anyone (or everyone) else thinks about you.
This lilypad lake story starts out like this:
So, once there was a lilypad that no frog ever used.
You wouldn't think a lilypad could get its feelings bruised.
But sure enough this lilypad cried to itself each night,
And each day did its very best to stay out of plain sight.
It's the latest children's book from your favorite number 1 Rhyme and Reason guy. No, not him! I'm talkin' about me. You're such a kidder.
Anyway…
The book is called "The Lonely Lilypad."
And you should get the paperback version over at that tiny, online book store. Let's see. What's that name again? Hmm. I just can't remember. Doesn't matter. You can simply click THIS LINK and get right to the book.
OR…
If you're one of the first three, you can Venmo me a tip of $20 (and your address) and I'll send you a signed copy. Directly from me to you. My Venmo handle is @TonyWrites. And I only have 3 of the signed ones available right now. So, don't delay. Get one for your little one today.
Unless, of course, they don't like bedtime stories and coloring and drawing books. Especially the kind where you can scan a link, with your phone, and get the audio of me reading the book. Yeah, I suppose there might be some goofy kids who could be like that.
And this…
Bedtime stories aren't for me.
I'm just too old to sleep.
I've got better things to do.
I just don't need bopeep.
There are planets I'll go find
After you leave the room.
And I must protect the house
From aliens of doom.
Bedtime stories are for kids
Who only want to sleep…
Silly kids whose eyes will close
Because they counted sheep.
But I'll be in my rocket ship
And back home before dawn.
So, read to all those other kids.
I need to leave and…"yawn".
Stay tuned,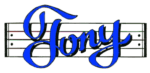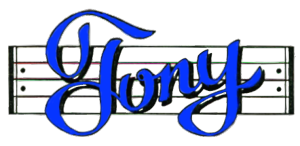 Here's the long, ugly link to The Lonely Lilypad on Amazon: (https://www.amazon.com/Lonely-Lilypad-Tony-Funderburk/dp/B0BMSR73XV) Copy and paste it if you don't see the automatic link.