Life makes sense
Nuh-uh. Uh-huh. Does not. Does, too. You're dense. No, you're dense. Ha! I'm rubber. And you're glue. Bounces off me. And sticks to you. Oh yeah! Well, you're stupid to infinity. Too late. That bounces off me and sticks to you. Oh yeah! Yeah! Well, you don't even remember what I said. Yes, I do. You said life makes sense. And I said nuh-uh. And you said…  

Podcast: Play in new window | Download
Tune In On iTunes Apple Podcasts | Google Podcasts | Spotify | Android | Pandora | iHeartRadio | Stitcher | Email | TuneIn | Deezer | RSS | More

Yeah, life makes sense. Unless you wanna be childish about it.
Otherwise, life is so amazingly sensible. And wonderfully predictable. And dependable. But, of course, I'm not talkin' about the daily ups and downs of life. Those can be totally unpredictable…and make no sense at all.
No, I'm talkin' about life. Existence.
You and I are here because we were made. By design. No random mutations could have ever created something as complicated, sophisticated, and conjugated as you and me. Well, I'll speak for myself anyway.
Because maybe you'd rather believe you DID happen by accident. And if you did, then there's no way life makes sense. And no wonder so many people ask those age old questions.
"What's the meaning of life?"
"Why am I here?"
"What happens when I die?"
Etc, etc, etc…
But guess what feels, looks, and sounds better.
The Creator of Heaven, Earth, and all the universe designed you. With love. And He gave you the ability to love in return. But in order for you to be able to truly love Him in return, you should have the ability to hate.
And if you're like the vast majority of people on the planet, you probably do hate God.
I know you don't think you hate Him. Or anybody else for that matter. But if you don't love God, there's only one other option. Because claiming ignorance or apathy is hate to Him.
But if you're reading this…or someone is reading it to you…or you're listening to it on the Rhyme and Reason Podcast, it's not too late. You can completely change the direction of your eternity. And I urge you to do that. Because you won't like the alternative. Do it today. And don't be surprised to notice life starting to make more and more sense every day.
You can thank me later
For this info today.
And I know you'll be glad
That I showed you the Way.
But I know you'll be mad
If you don't change your mind.
You'll see I'm right when you
Leave this old world behind.
Stay tuned,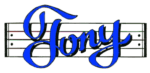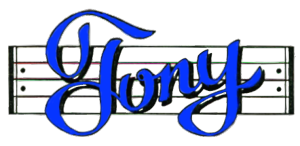 My books are also on Amazon.com or Apple Books
Grab some Merch
Or how about some music for kids