Liberty According To My Judgment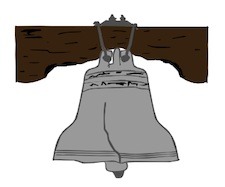 Liberty, according to my judgment, is found throughout Paul's writings in the Bible.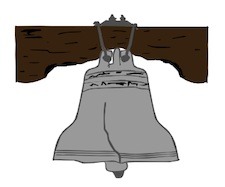 In 1 Corinthians 7:25-40 it's easy to see how Paul is confidently conveys liberty to his readers. It's a passage directed at "widows and orphans" according to the New King James version of the Bible. And it's easy to see how we're not commanded to marry. We're also not commanded to remain single. Advised maybe…but not commanded.
Paul instructed the Corinthians on how, for many, marriage is a necessity. He knew that men have a difficult time controlling themselves…and left to their own they "will have trouble in the flesh". He wanted to spare them that trouble. Paul also knew that to marry would bring its own kind of trouble…what he called "care". He said "I want you to be without care" because he knew when a man or woman is married, care for a spouse is necessary. But "he who is unmarried cares for the things of the Lord".
All through these verses in 1 Corinthians 7:25-40 there is great liberty, according to my judgment, as to how men and women can go about their lives. I believe Paul points out that we need to do our best to focus on the Lord regardless of our married status. He even talks about how a woman can remarry if her husband dies. He recommends she serves the Lord instead, but she's certainly not sinning to remarry.
This liberty should stir up your faith, hope, and love for God. He's not the mean cosmic killjoy you may think He is. He wants you to have life and have it abundantly…eternally full of health and happiness.
In Faith, Hope, and Love"

P.S.  I really appreciate your support here on my website. Here are some other awesome ways you can keep my words and music flowing. Get my ebooks for kids on Amazon.com or Smashwords
Subscribe to my Podcast
Circle me on Google +
Like my fan page on Facebook
Follow me on Twitter
Watch my videos on YouTube
Subscribe to this blog