Let Peace Rule In Your Heart
The one true, living, loving God gave you life. And He offers you His love, but He doesn't force it on you. He offers you help, but He doesn't force on you. And He offers you peace, but He doesn't even force that on you. In fact, you get to decide if you want to let peace rule in your heart. I'm not talking about the puny peace exhibited in a corny sign or the holding up of two fingers. I'm talking about the kind of peace that can only come from God.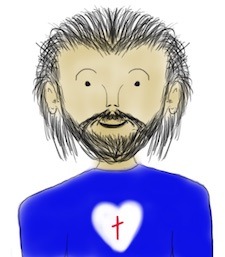 The apostle Paul wrote to the Colossians and said, "But above all these things put on love, which is the bond of perfection. And let the peace of God rule in your hearts". He was talking about the "character of the new man". If you don't put on love and let God into your heart, you certainly can't let His peace rule in your heart. Putting on His love IS peace.
This world is full of chaos and confusion, and in spite of what some short-sighted marketers and speakers might tell you…it isn't getting better. I'm all for optimism, but the evidence for my assertion is overwhelming. Whether your choice for news is the "main stream media" or "conservative talk radio" or the internet…man's inhumanity to fellow man abounds in every corner of the world.
Well, how can anyone who cares for his fellow human being let peace rule in his heart with all that going on? Simple. Let God's words and promises rule in your heart. They won't just jump into your heart when you're not looking. You have to let them in. So…swing the door to your heart open wide. Let the fresh air of God's love breeze through and whisk away the dust and cobwebs.
You are (or easily can be) a child of the one, true, living, loving God of life and love. And when you let his peace rule in your heart, others might just find it alluring enough to ask your secret. If so, don't keep it a secret. Pass it on.
Podcast: Play in new window | Download | Embed
Tune In On iTunes Apple Podcasts | Android | Email | Google Podcasts | Stitcher | TuneIn | RSS | More
Stay tuned…