Let Love Live – it will change your life
You can't live without love. Oh sure, you can exist. But you can't live. And your existence will be an exercise in futility at best…or a dark. lonely place at worst. Why go there, when it's so easy to just let love live? So how do you let love live? You nurture it, watch it grow, and give it away as much as you possibly can.

You might not "feel" love. I've heard a lot of people say they don't. And I've read countless stories of people who "don't believe in love" or "think it's a crutch for wimps". Can you believe people actually say those things about love? My guess is, they were never given love, or they were, and they rejected it for one reason or another. Regardless of WHY some people say negative things about love…it exists, and it is an awesome thing.
You can't see love, but you can see results from it. You can't hear love, but you can hear someone express it to you. You can't experience love with any of your five senses, and yet all five come alive when love enters your heart.
Here's my challenge for you today. Take 3 minutes and think about how wonderful it would be to let love live in your heart. Maybe your mind doesn't want to believe it at first. But take the full 3 minutes and think about it. Believe, for those 3 minutes, that it can and will transform your life. See yourself with a smile on your face as you tell someone you love them. And imagine how it will feel to hear them say it back to you. Picture those smiles in your mind. Do you see 'em? If not, close your eyes and conjure up some smiling images. You can do it. And relax. I promise nothing bad is gonna happen to you.
After the 3 minutes are up, go on with your day. But if you did that exercise with an open mind, I'm guessing you'll see smiling face images in your mind the rest of the day…at least anytime you allow yourself to think about it. And I'm betting, before you know it, you'll be able to…
Let Love Live…
It can turn your trials into sunny smiles.
Let Love Live…
It can beat the blues
It demands no dues…
Take a chance and choose
To Let Love Live.
Stay tuned,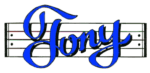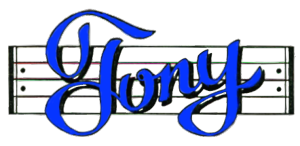 P.S.  Your support for my Words and Music means the world to me. Please share them with others. Here's how…
Discover my ebooks on Amazon.com or Smashwords
Subscribe to my Podcast
Connect with me on LinkedIn
Circle me on Google +
Follow me on Twitter
Watch my videos on YouTube
Find me on Facebook
Or use the social media links below