Have you ever committed any lawless deeds? Or are you perfect?
Sounds like an old-fashioned expression, doesn't it? Lawless deeds. What does it mean? Have you ever broken the law? Maybe even 1 or 2 you got away with? Have you ever committed a crime…even something as menial as stealing a piece of candy? Well, anything like stealing, lying, cheating, and a long list of others falls under the category of lawless deeds. There are those deeds which can cause you some discomfort in this life. And then there are those deeds which can keep you in eternal punishment. And…they mingle together. It can all become overwhelming to try and keep score. In fact, you can't do it. When you keep your own score, it's tempting to measure yourself against others in the world and feel pretty good about yourself. But…

…when you measure yourself against a standard of perfection, you realize you're pretty small. Literally and figuratively. So, the question pops up…what's the standard of perfection? Is there one? Does anybody know what it is? OK…show of hands…can you think of any example of perfection? I can.
Of course, if you've been following me for any time at all, you know what answer I'm about to give. But for those of you tuning in for the first time…the answer is Jesus.
You don't measure up to Jesus. But the good news is…He doesn't expect you to. In fact, He knows you won't. He's been observing us for about 6000 years, and He knows us much better than we know ourselves. After all, He created us. You're a creation of God even if you don't believe in Him. And He saw how you and I could never live up to His standard of perfection. He saw how we failed time and time again. And He loved us so much, He made a way that all those lawless deeds we commit in our lives can be forgiven and forgotten as though they never happened. You just gotta do one thing…
…ASK.
I hope you will ask, today, if you haven't already. If not, what's holding you back? Time's running out more quickly than you can imagine. And you might not get another full day to choose life. Be blessed. Be forgiven. Be intentional about asking…right now!
Stay tuned,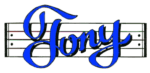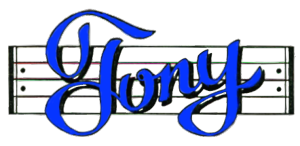 P.S.  Your support for my Words and Music means the world to me. Please share them with others. Here's how…
Discover my ebooks on Amazon.com or Smashwords
Subscribe to my Podcast
Circle me on Google +
Follow me on Twitter
Watch my videos on YouTube
Find me on Facebook
Or use the social media links below