It's the last day of August, in case you hadn't noticed. And when I went outside, early this morning, there was a delicate, cool wind blowing. So, I checked my weather app, and it was 45 degrees. Considerably different than the previous nights. And the dry, cool air transported me back to my boyhood days.  

Podcast: Play in new window | Download
Tune In On iTunes Apple Podcasts | Google Podcasts | Spotify | Android | Pandora | iHeartRadio | Stitcher | Email | TuneIn | Deezer | RSS | More

When I was growing up, the last day of August was like a timer bell.
And it meant going back to school. But, unlike so many kids, I liked that. Because it also meant I'd be diving into new worlds of learning. And those first days of school, back in southern Texas were the most pleasant of the year. Autumn was the only time the temperatures were nice enough to comfortably keep the classroom windows open.
And there's just something special about reading a new book to the sounds of birds chirping and squirrels chattering. Even as I write this, I can almost feel the breezes wafting through the windows. And the scent of new school books, erasers, ink pens, mimeographed papers, and magic markers.
Ah…if only I could time travel back to those halcyon days of high school…(*record scratch sound effect)
No way! I wouldn't return to those idyllic school days for all the stolen money in politicians' pockets. Not for all the tea in China or England. And not for all the ice in Iceland. (For whatever good that would do me.)
I got out of the public school system just in time.
And by the "skin of my teeth" as they say. Although why they say that makes little sense to me.
Anyway…
I was fortunate to be able to attend a school where morality still reigned. And the name of God was in every school assembly and most every sports event. Plus, we had no gender issues. Because guys wore pants. And girls wore dresses and skirts. Sounds unimaginable these days. But it's true.
It's interesting how I can be thinking of the last day of August, today, and before you know it, I'm talking about pants and dresses. But that's just another cursory look at how awesome the human brain is designed.
And I thank God for the way I'm designed,
For the way my thoughts can be intertwined,
And how one, cool day can often remind
Me of how much God has done for mankind.
Stay tuned,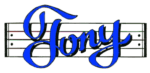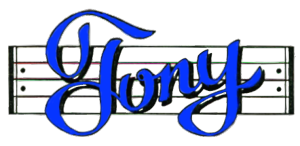 Get my Rhyme & Reason Podcast delivered (free) right to your player.
My books are also on Amazon.com or Apple Books
Grab yourself a cool tee
Or how about some music for kids