Several friends of mine were diagnosed with something called "covid." I'm not sure what that is. If you've heard anything about, would you fill me in? And one of the friends had to deal with the issue mainly in her lungs. And I can tell you, from ongoing experience, dealing with lung issues can be way more challenging than it sounds. In fact, when it feels like you could take your last breath, it's a bit spooky.
But, for a Christian, it's great to remember your last breath will never come.
And I don't mean the last time you inhale and exhale through the lungs you were born with. I'm sure you understand (or at least I hope you do) that you'll keep breathing forever. Because the one, true, living, loving Creator of all human life (and all life) wants you to live with Him forever.
AND…
He'll be giving you a glorified body (translate: a body that won't be filled with sin and break down) so you can never have to face another last breath. And I'd bet a million of my wealthy friends' dollars, that even if you don't believe in God, you think about forever.
Guess what? That's God working in you. I recommend you give in to His wish for you. And come live with Him and me and countless others in a paradise I can't even describe adequately. When you do, you might feel like I do, and like I did, when I wrote…
I'll be swallowed up by life
That will never fade away
When I leave my body here
On an ordinary day.
I won't mourn the things I lose
'Cause there's so much more to gain
And my spirit will rejoice
When I leave this earthly plane.
I'll be swallowed up by life
And I'll never more know death.
I will just begin to breathe
When I breathe my final breath.
© 2014 Tony Funderburk
Stay tuned,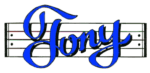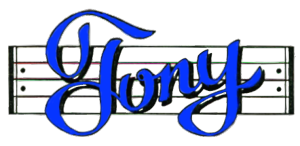 Get my Rhyme & Reason Podcast delivered (free) right to your device.
My books are also on Amazon.com or Apple Books
Grab yourself an un-cool T-shirt
Or how about some music for kids