It's sad how we humans insist on being our own kings and queens. Because we're so temporary. I remember a song, from back in the 70's, by Seals and Crofts. It's a lighthearted little tune about a guy who admits he's the "King of Nothing." Since the control freaks at YouTube (Google) don't allow video sharing anymore, you'll have to find a video of the song. But I think you'll enjoy it.
Kings and Queens of nothing take on many forms.
I don't get the attraction to zombies and skulls, these days. But, like I've said many times, movies and videos and TV shows don't tend to reflect my preferences. So, I guess I'm in the minority. But somebody tell me. What's the big attraction with dead people walking around trying to eat live people? Kind of a sick attraction, to say the least.
Life is beautiful. Death is a curse. I remember a verse in the Bible, "why do you seek the living among the dead?"
But millions flock to the "dark side" of life.
They don't seem to notice that there's no chance of that lasting forever. Everyone who ever lived, throughout human history, died. And none of them ever came back, as walking corpses, to chase down and devour living humans.
Maybe it's like Jesus said in the book of John: "...the light has come into the world, and men loved darkness rather than the light because their deeds were evil."
Wouldn't it be great if everyone could simply start loving the light? Yeah. And wouldn't it be great if everyone decided that the possibility of eternal life in paradise was cooler than being a zombie?
And wouldn't it be great if we'd all simply "do unto others as we'd have done unto us?"
But I guess that's too simple-minded. and, I guess it's too difficult to overcome disdain for our fellow human beings. So, I guess there's no chance at all of avoiding the powerful destruction found in the book of The Revelation. But you know what?
I'll bet God wishes all that destruction wouldn't come true.
I'll bet He wishes we'd all understand we're kings and queens of nothing.
And I'll bet He wishes we'd stop looking for the living among the dead.
Stay tuned…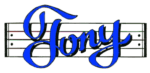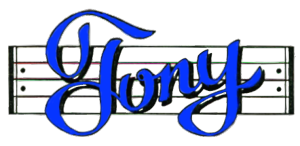 Jump on the Rhyme and Reason Bandwagon and tell everybody you know. (emails with good stuff for Fa-Ree)
Get my Rhyme & Reason Podcast delivered right to your device. (also Fa-Ree)
My books are also on Amazon.com or Apple Books
Grab yourself an un-cool T-shirt
Or how about some music for kids