Two Singer Songwriters Sing – King Of Hearts
Same last name…same initials…same song title. Neither one knew about the other one's version of – King of Hearts – That's cool. 
(videos no longer available)
Here are the lyrics to my version:
King of Hearts
Working it out, they say they figured it out
You hear 'em blatantly shout they don't need no Savior
So full of pride, they say your life is inside
Don't need some prophet who died
And rose again to save ya'.
Grinding their ax for all their loving attacks,
So don't you give 'em no facts
Because their minds are made up
Making no sense from either side of the fence,
But still you'll get their two cents worth
In a golden tin cup..
chorus
Wonder what made their hearts harden…
Why do they think that they're God?
I pray they can have the veil lifted
And see their religion is flawed
There are no permanent parts…apart from
The King of Hearts
Dreaming it up, they keep on scheming it up,
And then they're blowing it up in unsuspecting faces
Groundwork is laid; they've got it made in the shade
But there won't be lemonade in some eternal places
Closing their eyes; they walk right into the lies
But every person who dies will have their eyes wide open
By then it's too late for all the people who wait
You just can't enter The Gate with all your earthly hopin'
repeat chorus
With all their best laid plans they still just come to this
I guess they'll remain where they are while their ignorance is…
Bliss
repeat first and last verses…then chorus twice to end
© 2000 Tony Funderburk
Stay tuned,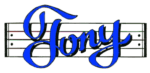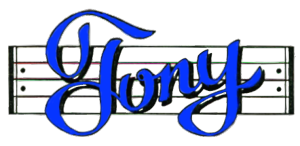 P.S.  Your support for my Words and Music means the world to me. Please share them with others. Here's how…
Discover my ebooks on Amazon.com or Smashwords
Subscribe to my Podcast
Circle me on Google +
Follow me on Twitter
Watch my videos on YouTube
Find me on Facebook
Or use the social media links below