Hey, I'm just kiddin around over hear. Fuggetaboudit.
Can you pick up on my Brooklyn accent in that headline? Or is it the Bronx. I can never remember which one of those New Yorkers talks like dat. But I hope you at least can tell I'm just kiddin around. And I know I misspelled here. Because it's a thinly stretched pun to illustrate what I'm talkin' about. Knowhamsayin?  

Podcast: Play in new window | Download
Tune In On iTunes Apple Podcasts | Android | Email | Google Podcasts | Stitcher | TuneIn | Spotify | RSS | More

Anyway…Kiddin Around is a brand new song book for kids.
The songs have been around a while. And you can even still get a CD version (remember those?) if you so happen to be inclined. Yeah, I realize there's still a few of you (smart ones) who understand the value of a hard copy of music.
But for those of you who prefer the convenience and expeditious delivery of a bundle of joy for your kids, der's anudda way.
Maybe you've heard of a little online shopping site called Amazon. Yeah? Good. Well, all's you gotta do, is follow dis link and you'll find dis book I'm talkin' about. When you get der, you'll see dis description…
"Kiddin' Around is a collection of fun, goofy songs in one of the funnest sing along with me books you're gonna find. Because when you open this book, somewhere inside is a link to all the downloadable free MP3s. There's a song about all the things you're not supposed to do…that you can't do. Songs about monkeys, cool kids who gotta keep it real, islands, bellies, and even toys. You'll enjoy watching your kids sing-along as they color and draw in this fun book, by author Tony Funderburk. Just what you'd expect from a writer whose last name starts with FUN."
And I ain't sayin' you gotta buy da book. But I AM sayin' da boss ain't gonna be happy if you don't get a copy or two. Or at least tell your friends to, so dey don't go swimmin' wit da sharks. And if you're find wit da boss bein' unhappy, den…it's your swimming pool…uh, I mean…it's your party.
Hey…till next time…
Stay tuned,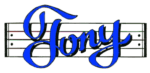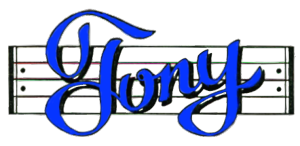 My books are also on Amazon.com or Apple Books
Grab some Merch
Or how about some music for kids