When I was about 4 years old, my parents split up. And my younger brother and I lived with our Grandparents for a while. And one thing I remember, fondly, about my Grandmother was how she sang hymns while she did her housework. One hymn went like this: I've got the joy, joy, joy, joy down in my heart. Remember that one? And even though I was a young boy, I could tell my Grandmother definitely had joy in the Lord down in her heart.  

Podcast: Play in new window | Download
Tune In On iTunes Apple Podcasts | Google Podcasts | Spotify | Android | Pandora | iHeartRadio | Stitcher | Email | TuneIn | Deezer | RSS | More

Someone else who sang about joy in the Lord was King David.
But David's songs weren't quite the same as Grandmother's. In fact, when you read through his lyrics, you get the idea that David's joy wasn't just the peace, love, and joy kind of joy.
Like in Psalm 21. Check out these lines…
"Your hand will find all Your enemies;
Your right hand will find those who hate You.
You shall make them as a fiery oven in the time of Your anger;
The Lord shall swallow them up in His wrath,
And the fire shall devour them."
Somehow I can't picture my Grandmother singing those words with her apron on.
But that's part of the awesome difference between men and women. And I'm talking about real men and real women. Women feel the joy on a much deeper, visceral level. And men feel it on more of a mental level. That's not a hard and fast rule. And I don't mean women don't think about it or that men don't feel it.
We're just different. Thank God.
I'm sure David felt the joy, joy, joy, joy down in his heart.
But he apparently loved to sing about it using words that accounted for what God had done in his life.
Which one are you? Do you simply feel the joy down in your heart? Or do you have a list of reasons why joy reigns in your heart?
Either way your joy expresses,
In your heart and then progresses,
Share it with somebody else today.
I'm convinced that if they try it,
They'll be hard-pressed to deny it.
And their life might go another way.
Stay tuned,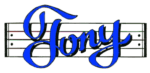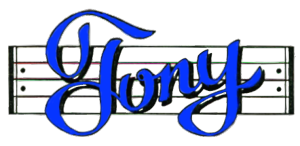 Get my Rhyme & Reason Podcast delivered (free) right to your player.
My books are also on Amazon.com or Apple Books
Grab yourself a cool tee
Or how about some music for kids