So, maybe before I shared this with you, you didn't know there was such a thing as an ironic beard. Don't feel left out or less hip. Because I didn't either…which is ironic. (psst…I have a beard)
But through some odd search results, for an entirely different topic, I found out about "hipster facial hair." Apparently there was (and is?) a hipster subculture that started this weird facial hair fad back around 2005-06. And as I read about half the article (I can't read nonsense all the way through) it clicked how I've been seeing the strangest beards for the last few years.
From what I gathered, in the article, some guys grow horrible looking long beards just for the "celebration of unattractiveness." And other guys grow their beards to accentuate what they perceive to be their good looks.
Yeesh.
But regardless of what their motives were, beard-growing gained popularity. Even among "celebrities." And, suddenly, it was "the thing" to grow plenty of facial hair.
So, as it turns out, an ironic beard isn't exactly ironic.
To call it that is really more on the moronic side of things.
Because facial hair isn't good or bad. It isn't about demographics. Yeah, I read that before the hipster stuff back in the early 2000's full beards were found basically just on older males. But because of the whole hipster thang, young guys started sporting them, too.
Now, I personally find that ironic. Because when I was 20…which I considered to be young (still do)…I grew my beard out for the first time. And I've had facial hair for just about all the hundred and forty years since then. But I never grew or kept my beard to make a fashion statement. Or to be hip.
I just preferred not to shave my whole face. And it always was (and is) mainly a matter of comfort. And then it became my "look" so much that now even my own mom has said she can't imagine me without it.
Now, that's a little ironic…coming from a mom. Don't you think?
Anyway.
I didn't intend to talk about hair
That grows on a face 'cause, good grief, who'd care?
But sometimes the news maneuvers me there.
Ironic, it is…so full of hot air.
Stay tuned,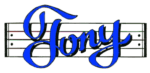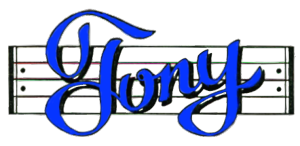 Get my Rhyme & Reason Podcast delivered (free) right to your device.
My books are also on Amazon.com or Apple Books
Grab yourself an un-cool T-shirt
Or how about some music for kids