Last year I was interviewed by a fellow podcaster whose focus is on the Christian life. He sent me a list of questions he'd be asking during the podcast. And I wrote down my answers.
After I was interviewed I kept these questions and answers…
What is your daily routine? 
Up at 4 to read & write my post for the day. Then, it's breakfast with my wife and we enjoy our morning talk. And then I write for clients till lunch. After my lunch break I finish client work. And work on my own business projects till dinner
What time do you set apart to read scripture, pray, and call others to check on them? 
Typically early morning. But sometimes, like anybody, I have to be more flexible. Because, for some reason, the whole world doesn't revolve around me and my schedule.
What moves you to seek scripture for daily living?
I know the source of Life, and He's also the source of answers for life.
Favorite verse? Why? What is your understanding?
Well, I don't really have a favorite. But one I really like…because I'm a singer/songwriter…is Colossians 3:16. "Let the word of Christ dwell in you richly in all wisdom, teaching and admonishing one another in psalms and hymns and spiritual songs, singing with grace in your hearts to the Lord." 
What are you feeding on right now besides your bible?
(could be books, devotionals, movies, music) and why?
Mostly the help tools in my Logos Bible software because there's so much there I'll never reach the end of it.
What does the end of your day look like? Â 
More alone time with my wife. And we eat, talk, maybe watch a movie. Then to bed, usually by 10Â 
How important is community to you?
A community of like-minded believers is getting more difficult to find and hold together these days. So, it's important to stay connected with at least the closest ones. Of course, Jesus experienced the same thing.
What hope can you leave behind for listeners in any stage of faith?
Even if you feel like there's no hope in your life, think about your capacity to love. Because you know you can love. And knowing that proves you have hope. Because like 1 Corinthians 13:7 says, Love "bears all things, believes all things, hopes all things…"
Being interviewed about my Christian life was easy. Because it's the only lasting part of who I am.
My faith isn't something I pick up
When I don't have something else in my hands.
My faith is the heart of who I am
In the One who makes sure my faith expands.
Stay tuned,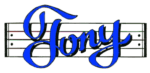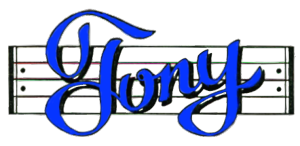 Get my Rhyme & Reason Podcast delivered (free) right to your device.
My books are also on Amazon.com or Apple Books
Grab yourself an un-cool T-shirt
Or how about some music for kids