I remember, learning about Halloween for the first time, as a little kid. And that's back when we went "trick or treating" for fun and candy. My first few Halloween costumes were your basic innocent kid types. Casper the friendly ghost. Cowboy. Pirate. You get the picture.
And I think there's still a lot of the innocent kid stuff out there.
But the vast majority of Halloween has gone over to the dark side. And adults are targeting innocent kids from just about every imaginable angle.
Check out these headlines:
"Disney/Hulu Halloween Short Film Alludes to Nanny of "˜Non-Binary Child' Killing Boy"
"Beware of Pot Products That Look Like Halloween Treats"
"If your white daughter dresses up as Disney princess Moana for Halloween, then you're racist"
And those are probably some of the tamer problems.
But it's no surprise (although it IS or should be alarming) since America, and the world, has dived head-first into a culture of death.
I can't tell you how many bumper stickers and window stickers I see on cars with skulls and other death symbols. And they almost always attempt to position the images in a position of power. Like, "Yeah, I've thrown off all that constricting skin stuff. Now, I'm immortal! Let's Party!"
It's crazy how that's become a "thing."
And it's sad how Halloween has become such a boon (and boom) to people who love "the darkness rather than the light."
I don't mind the darkness, but I do prefer the light.
I don't want to stand still while the day turns into night.
But what can I do? (from the song "What Can I Do?)
That was a question I asked way back in the twentieth century. But I've equipped myself much better since then. And one thing I can do is continue to write and talk about the dark forces in this world. And another thing I'll continue to do learn to lean more on the only source of Light.
Like an innocent child.
Stay tuned,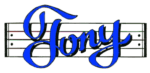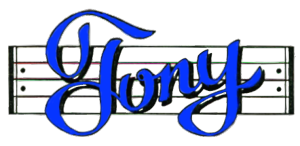 Sign up for my Rhyme and Reason emails. (good stuff for Fa-Ree)
Get my Rhyme & Reason Podcast delivered right to your device. (also Fa-Ree)
My books are also on Amazon.com or Apple Books
Grab yourself an un-cool T-shirt
Or how about some music for kids