Independence Day 2016 – Let's talk about ultimate freedom
I hope you get to enjoy an awesome fireworks display wherever you live. And I hope you also enjoy the company of family and friends and good food and great fun. And I hope you'll take at least a moment to thank God for the ultimate freedom He gave us through the death and resurrection of His Son, Jesus. Yep, without that I doubt very seriously there'd even be an America…much less a country that made it to Independence Day 2016.
Here's my song and video about how truly fortunate we are to live in a country whose founding fathers recognized a dependency on our Creator for our ultimate freedom.
(video no longer available)
And, as my gift to you this Independence Day 2016, here are all the lyrics in one place:
Freedom
Faith working through love…
Let's praise God for our liberty…
Christ paid off our debt…
Only in Him are we truly free.
Love leads into joy…
Law leads back into slavery…
God gave us The Way.
Just believe, and we're truly free.
Freedom from the law that kills,
Freedom with our own free wills,
Freedom from the world of sin…
Just let Jesus in, let the joy begin
Share a hopeful grin, with the Lord "We Win"!
Praise God for what we can become
With our freedom.
What law couldn't do
Jesus did with finality.
He rose up from the dead
And promised the same life for you and me.
So we have…
Chorus…instrumental…chorus twice
© Copyright Tony Funderburk 2010
Stay tuned,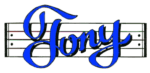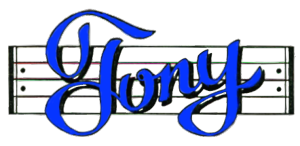 P.S.  Your support for my Words and Music means the world to me. Please share them with others. Here's how…
Discover my ebooks on Amazon.com or Smashwords
Subscribe to my Podcast
Connect with me on LinkedIn
Circle me on Google +
Follow me on Twitter
Watch my videos on YouTube
Find me on Facebook
Or use the social media links below