Are you a mess in times of stress?
In times of stress do you stop and think about whether God might be mad at you? No? Don't feel like the Lone Ranger. Because I'm sure you're like almost everybody else. Even Christians don't tend to think about God's anger…even during prayer. Or maybe especially during prayer. But a guy named David thought about it. And he wrote a song about it.

Podcast: Play in new window | Download
Tune In To Rhyme and Reason Apple Podcasts | Google Podcasts | Spotify | Amazon Music | Android | Pandora | iHeartRadio | Stitcher | Podchaser | Podcast Index | Email | TuneIn | Deezer | RSS

If you ARE a mess in times of stress, then maybe you're depending on yourself too much.
And you might discover you don't have all the answers. Then, you might find out nobody else does either. And then you suddenly find yourself stressed out even more. But, like I said, a guy named David dealt with stress another way. He didn't trust in himself for all the answers. And he was a KING. Not a make-believe king. A real king. With a lot of enemies. Now that's stressful.
King David would pray to God. And a lot of those prayers became songs. A lot of those songs can be found in the Bible. For some reason, probably a printer's error, they misspelled the word "songs." Didn't even get close. I'm not kidding. Go look it up. It's a whole section in the Old Testament. And right at the very beginning of that section, in bold font, there it is: Psalms. I mean, come on! It even starts with a P and has an M instead of an N. But, when you overlook that little faux pas, and dive into the songs, wow! Some incredible examples of a man trusting God for answers to prayers!
Like in Psalm 6, where David is stressed to the max. In fact he feels like he's drowning. He said it like this, "I am weary with my groaning; All night I make my bed swim; I drench my couch with my tears. My eye wastes away because of grief; It grows old because of all my enemies."
Can you imagine?
Groaning. And drenching your couch with tears. Sweating so much at night you make your "bed swim." And even losing your eyesight because you have so many enemies. I've been stressed in my life. But I can't truly say I've ever experienced that level of anxiety.
And what did David first ask for in his prayer, his song, to God? Please take it all away, Lord? No. Destroy my enemies? No, nothing like those requests. First David focused on his own shortcomings. And he hoped God wouldn't rebuke him in anger or displeasure. In Psalm 6 you see an earthly King humbling himself. Asking for mercy and healing that reached down to his bones. Because his troubles were dug in deep.
As I read that Psalm, I try to hear it in my head as a song. And when I do, I can detect a mood change in the music, right before the end. That's where David's faith in God breaks free. He doesn't finish his prayer with pleading and despair. He recognizes how "The Lord has heard my supplication;Â The Lord will receive my prayer." David even tells his enemies to depart. And he knows they'll soon be ashamed and troubled.
So, he goes from BEING troubled to transferring his troubles onto his enemies. Not on his own power. But by the faith he has in God's ability and willingness to answer the fervent prayers of those who love Him.
Psalm 6 is another one of the many reasons I say "Life has Rhyme and Reason because God made you."
Stay tuned,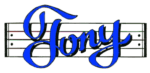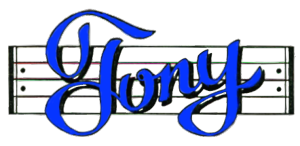 Discover my books on Amazon.com or Smashwords
Grab some of my Christian or music-themed Merch

Subscribe to
Tony Funderburk
Or subscribe with your favorite app by using the address below