Get The Rhyme and Reason Podcast Delivered, Free Apple Podcasts | Google Podcasts | Spotify | Amazon Music | Android | Pandora | iHeartRadio | Stitcher | Podchaser | Podcast Index | Email | TuneIn | Deezer | RSS | More
Maybe you already know that Kenny Loggins has a brother named Danny. And if you do, then you probably already know that Kenny wrote "Danny's Song" for his brother as a gift for the birth of his brother's son. And if you know all that, you're probably familiar with the line, "In the morning, when I rise, you bring a tear of joy to my eyes…"
But you have no idea how many times I sang that line.
Yeah, when my brother and I first started our full-time music careers, "Danny's Song" was one of the staples of our repertoire. And we sang several other Loggins and Messina songs, too. Like, "House at Pooh Corner," and "Your Mama Don't Dance," and "Watching the River Run."
Back then I had long hair and a beard. Still have the beard, but the hair is short and shall we say, silver. Anyway, I could also sing Kenny Loggins songs and sound a lot like him. And because he also had long hair and a beard people constantly compared us. Of course, that's not fair to Kenny. But I'm sure he's OK with it now. He got the money. But I got the dream girl.
So, I only shared that tidbit of Tony history because it's the wee hours as I write this. Long before the sun comes up. And in the morning, when I rise, I often like to ponder the gift of music.
Several years ago I wrote about how music is found in the creation all around you. But you have to Be Still and listen, so you can hear the…
Music in the Morning
Listen to the music in the morning.
Open up your windows, let it in.
No violins or brass…
Just flowers, trees, and grass
To greet you as enchanting notes begin.
Listen to the music in the morning
Carried on the wings of bustling birds.
Squirrels that scamper by
And airplanes in the sky
Add to this composition with no words.
Listen to the music in the morning.
Let not your hearts be troubled any way.
Just listen and applaud
The awesome love of God
In every morning and through every day.
© 2013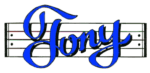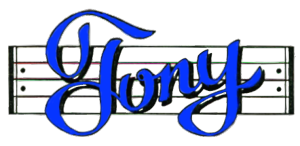 No-cost, low-cost, and premium ways you can help me spread the Word…
Tell everybody you know to Jump on the Rhyme and Reason Bandwagon
(emails with good stuff for Fa-Ree)
Get my Rhyme & Reason Podcast delivered right to your device. (also Fa-Ree)
Get digital Bible stuff from the same company I do.
My books are also on Amazon.com or Apple Books
Grab yourself an un-cool T-shirt
Or how about some music for believers, dreamers, and thinkers